Property auctioneer becomes Rightmove Fund's first recipient for charity Arctic challenge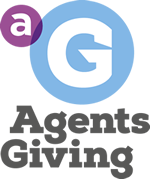 Paul's challenge is no mean feat – he is preparing to take part in a gruelling Arctic ultra-marathon in March next year.
The Rightmove Fund is providing Paul with the hi-tech, specialised sled needed to take part in the challenge, and Paul hopes to raise £15,000 for Macmillan Cancer Support.
Paul said: "It's quite hard to imagine that in less than nine months I will be encountering temperatures of -30c and the possibility of snow blizzards and ice floes or even coming face to face with polar bears in the Likeys 6633 Ultra. I will be one of just 25 people taking part in the challenge which will see me cover at least 120 miles in the Yukon, northern Canada, pulling all the equipment I need on a sled, or 'pulk'. I am grateful that Rightmove are funding the sled and would encourage other agents who are planning for or thinking of charity events to apply for help using the fund."
Since the Rightmove Fund launched agents from around the country have applied for financial help for the set-up costs for various events, from cycling challenges and marathons to sky dives and football tournaments.
The aim of the fund is to help more events to get off the ground, give more agents the confidence to think bigger with their fundraising targets, and raise millions more for charity as well as boosting local and industry reputation.
The Rightmove Fund is being administered by Agents Giving, the industry charity for estate and lettings agents and their suppliers. Leading industry and professional bodies, the National Association of Estate Agents (NAEA), Association of Residential Letting Agents (ARLA) and Home Builders Federation (HBF), are aiding the decision making process.
Any agents interested in applying can fill in an online form at: http://agentsgiving.org/the-rightmove-fund
Miles Shipside of Rightmove says: "The industry doesn't always get the credit it deserves for all the charity efforts it undertakes, so it's great for us to be able to encourage and support fundraising in a tangible way, through working with Agents Giving and the Home Builders Federation. We hope the £100,000 Rightmove Fund stimulates even more fundraising and gives more and the most active charitable agents a further spur to give and gain pleasure, and further enhance their local good name. Success will look like millions more being raised to help more agents and developers help improve more people's lives, and help everyone enjoy the fruits of the industry's excellent efforts. Hopefully this Rightmove £100,000 set-up cost fund gives the platform for that to be the outcome."