10 things you can do instead of watching the World Cup
If football just isn't your thing, then we're hoping our 'list of things to do instead' will be just what you've been looking for!

Instead of counting the days until it's over (at the time of publishing, it was 25 days to go!), why not take this opportunity to do something different; reignite your passion for old hobbies, get out of the house or make a start on the jobs you've been putting off for a while.

1. No need to be bored when you have board games!

Reacquaint yourself with life before television and the internet by bringing out classic family favourite, Scrabble. See who knows their triple word scores from their double letter scores and find out just how competitive your friends are. Battery, electric and internet free, this game has the added flexibility of working wherever you go; as long as you have brain power. Now how many points do you get for 'football'?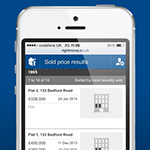 2. Get sold price savvy with the Rightmove app

Ensure you're in the know about property prices in your area by checking out the latest sold price information, available on our website and mobile site. Want to know how much similar properties in your street have recently sold for? Simple! Need to work out whether it's worth investing in an 'up and coming' area? Sorted! Check out our apps now.


3. Get baking with the kids

Time to roll up those sleeves and make Mary and Paul proud, by hosting your very own bake-off with the kids. Whether they're set on making yummy cupcakes or perhaps even their own take on a crusty cobb, nothing quite tastes as good as something you've made yourself. Check out flora.com, bbcgoodfood.com and bakingmad.com for inspiration and ideas.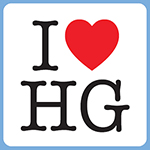 4. Find out where your town ranked in our Happy at Home Index

Take a look at the views of nearly 50,000 people from across the UK to see where your town ranks in happiness. Can you guess where the unhappiest people in England live? Do you agree with the results for your town?


5. Turn your home into a gallery

Take advantage of summer and digital cameras by going on your own photography expedition. Whether it's simply a walk around town or somewhere further afield, use it as an opportunity to appreciate everything around you. Without the expense of film, take as many pictures as you can and review the results when you get home. Find something you like? Then why not get it printed, framed and displayed proudly in your home.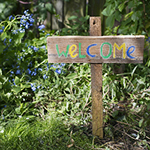 6. Get down with nature

Dig out those gardening gloves from the back of the cupboard, dust the cobwebs off the shears; it's time to shown that garden who's boss! Not only can a well maintained and cared for garden increase the desirability of your property should you ever wish to sell, gardening is a proven form of relaxation (as is enjoying your efforts afterwards). The addition of bird boxes and feeders are a great way to encourage new residents to your garden too.


7. Throw a 2nd birthday party for our Android app

Feeling like it was only yesterday that it came into the world, it's time to don your party hat and do the robot. For those truly committed devotees, why not cement your love for all things Android by immortalising yourself as one: Toys that really are for big kids.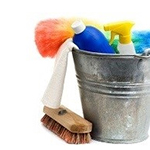 8. Have a clear out

We all know that 'having a clear out' is one of those jobs you would do anything to get out of, but remind yourself just how rewarding it always feels at the end of one. Take advantage of your favourite auction, swap and 'for cash' sites, all of which now have easy to use mobile apps. Though granted it's not the item that screams 'fun' on our list, you'll sure be thanking us when you've gained both space and money. Check out our top tips for spring cleaning.


9. Read up on where to eat out, where to stay and what's on at the cinema

If you're always meaning to check out new eateries but never quite get round to it, this is the perfect opportunity to do some homework and create a list of 'must visits' for the rest of the year. With so many discounts and special memberships available, ensure you're a savvy diner with a discount. The same applies to cinema tickets and hotels.


10. Get on your bike!

Step away from the car and reach for the helmet (and probably best you take the puncture repair kit with you just in case). Use the 90 minutes that a game will last for to explore your area, even if that just involves you doing laps around the local park. It sure beats a stationary bike at the gym, that's for sure!