What's the 'World Cup effect' on Rightmove?
Rightmove traffic dipped at the exact minute of each goal scored during England's World Cup game at the weekend.
During this past Sunday's World Cup 2018 football game, Rightmove saw traffic dipping at the precise moments the England team scored their six goals against Panama.
This clearly highlights the power of dual-screening for the millions of home hunters searching and researching on Rightmove every day, who were seeking out their next home while also showing their support for this year's World Cup competition in Russia.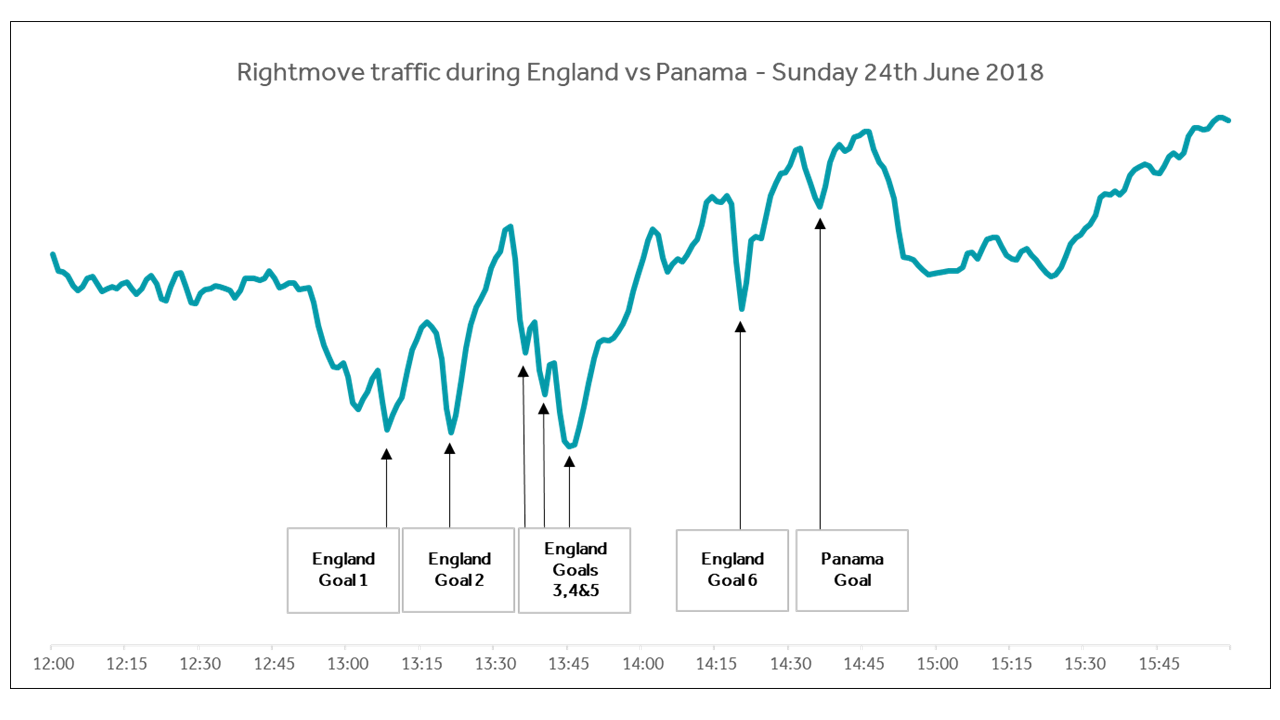 "The nation's obsession with property and the rise of dual-screening on mobile and tablets can clearly be seen on Rightmove when there is a significant sporting or national event," Rightmove's Commercial Director Miles Shipside says. "We've seen similar traffic patterns in the past when Sir Andy Murray won Wimbledon and more recently there was dip as the guests arrived for the Royal Wedding in May.
"On this occasion once the full-time whistle was blown there was time for a quick celebration before traffic returned to usual Sunday patterns."
England will play against Belgium on Thursday 28th June in the latest of their games in the World Cup 2018 group stage.