App of the Week – CO Everywhere
If you've ever wanted a live, up-to-date feed of the goings-on in your local neighbourhood then this week's featured app may be right up your street.
Designed to 'connect you to every place that matters to you', CO Everywhere is an app that pulls in social activity data for your favourite areas. This could be your home, work, upcoming holiday destination or favourite nightspot – pretty much anywhere you like!

The app starts by asking you to draw an area onto a map. For testing purposes we drew a circle around our local Rightmove stomping ground of Soho, but you can also just click on the 'nearby' button to let the app find you automatically.
Once you're done choosing your preferred area you're then presented with your 'feed'; a collection of all the Facebook posts, Tweets, Instagrams, Foursquares, Meetups and Yelp reviews from the area you selected… all in one place and constantly updated.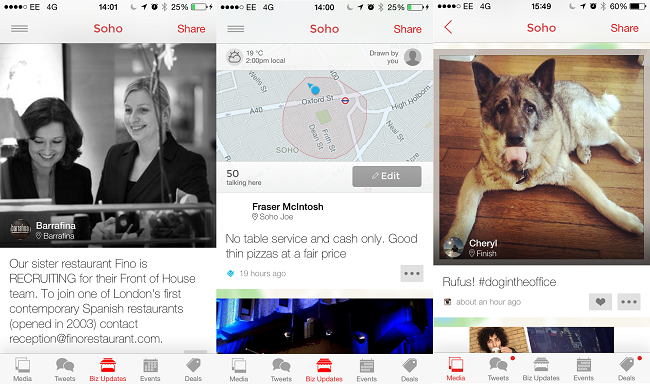 When browsing through our own Rightmove feed we saw restaurant reviews, recruitment notices, local events and even an Instagram photo of a local office dog called Rufus. The variety of local information is really quite staggering, and the app does a great job into breaking them up into five quick-find categories.


If you're someone who enjoys keeping up with the latest news and gossip in your local area then we highly recommend giving CO Everywhere a try. You can download the app for free on iOS and Android.