Where have asking prices increased the most since 2010?
If you're toying with the idea of putting your home on the market, you'll probably want to know how much asking prices have fluctuated in your area.
And our latest study has looked at where asking prices have increased the most over the past ten years.
We analysed almost two million properties between September 2010 and September 2020 and found that Bristol is home to Britain's top spot, as well as six of the top ten places outside of London.
Easton, an inner city neighbourhood in Bristol, has seen the biggest ten-year surge of anywhere in Great Britain, with asking prices more than doubling (+120%) over the past decade.
The current average asking price in Easton is £283,397. This is an increase of almost £155,000 from ten years ago and is one of the relatively more affordable areas of the city.
The five other Bristol locations in our top ten include Whitehall, Totterdown, Eastville, Arnos Vale, and Redcliffe. Swanscombe and Stone in Kent, and Tilbury and Vange in Essex, complete the table.
Where have asking prices increased the most?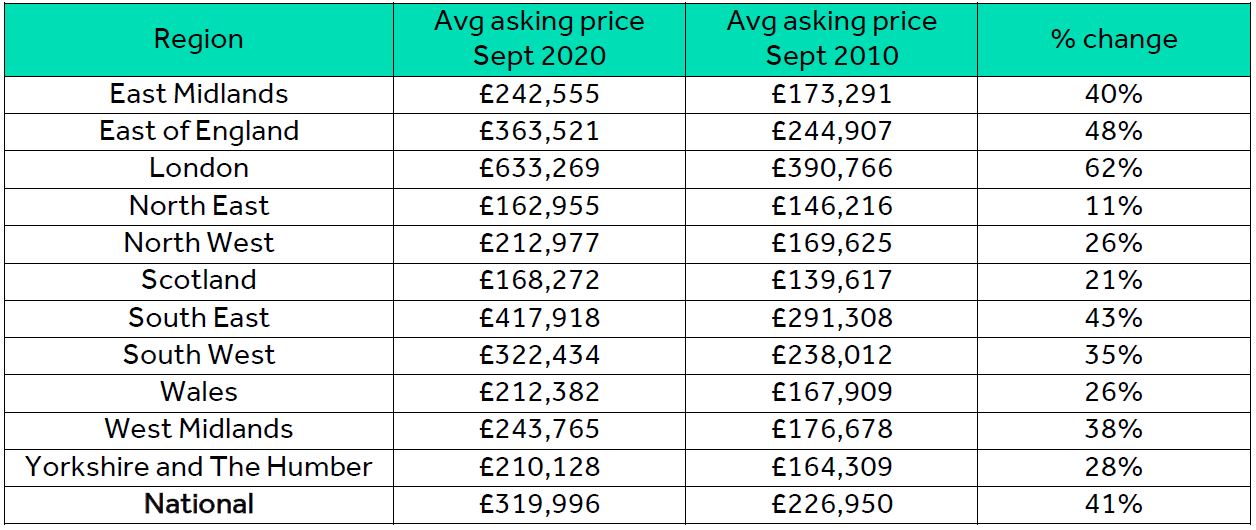 Nationally, average asking prices have risen by £93,046 in ten years, from £226,950 in September 2010 to £319,996 now, which equates to an increase of 41%.
Across the different sectors, asking prices for first-time buyer properties of two bedrooms or fewer have increased by 39% in ten years, second-stepper homes of three and four bedrooms are up 41%, and top-of-the-ladder properties of five bedrooms and above have risen by 32%.
Regionally, London and East of England have seen the largest ten-year growth in average asking prices, up 62% and 48% respectively.
Meanwhile average asking prices in Wales have risen by 26% compared with September 2010, and in Scotland, they're up by 21%.
What do the experts say?
Our resident property data expert Tim Bannister explained that now is an excellent time for homeowners in Bristol to see if they can move up the property ladder.
He said: "Demand for property in Bristol is exceptionally strong right now. Average asking prices across Bristol as a whole are up by 60% over the past decade and it's one of the UK's most thriving regional centres.
"Bristol has a highly diverse mix of housing stock and is a city where a number of tech companies have based themselves, making it a very attractive place to move to for many buyers. We know that demand leads to rising prices, but even so, it's quite a feat that some locations in the city have seen asking prices double since September 2010.
"If you're a seller who's lived in Bristol for ten or more years, this could be a real opportunity to have a look and see if you could afford to trade up."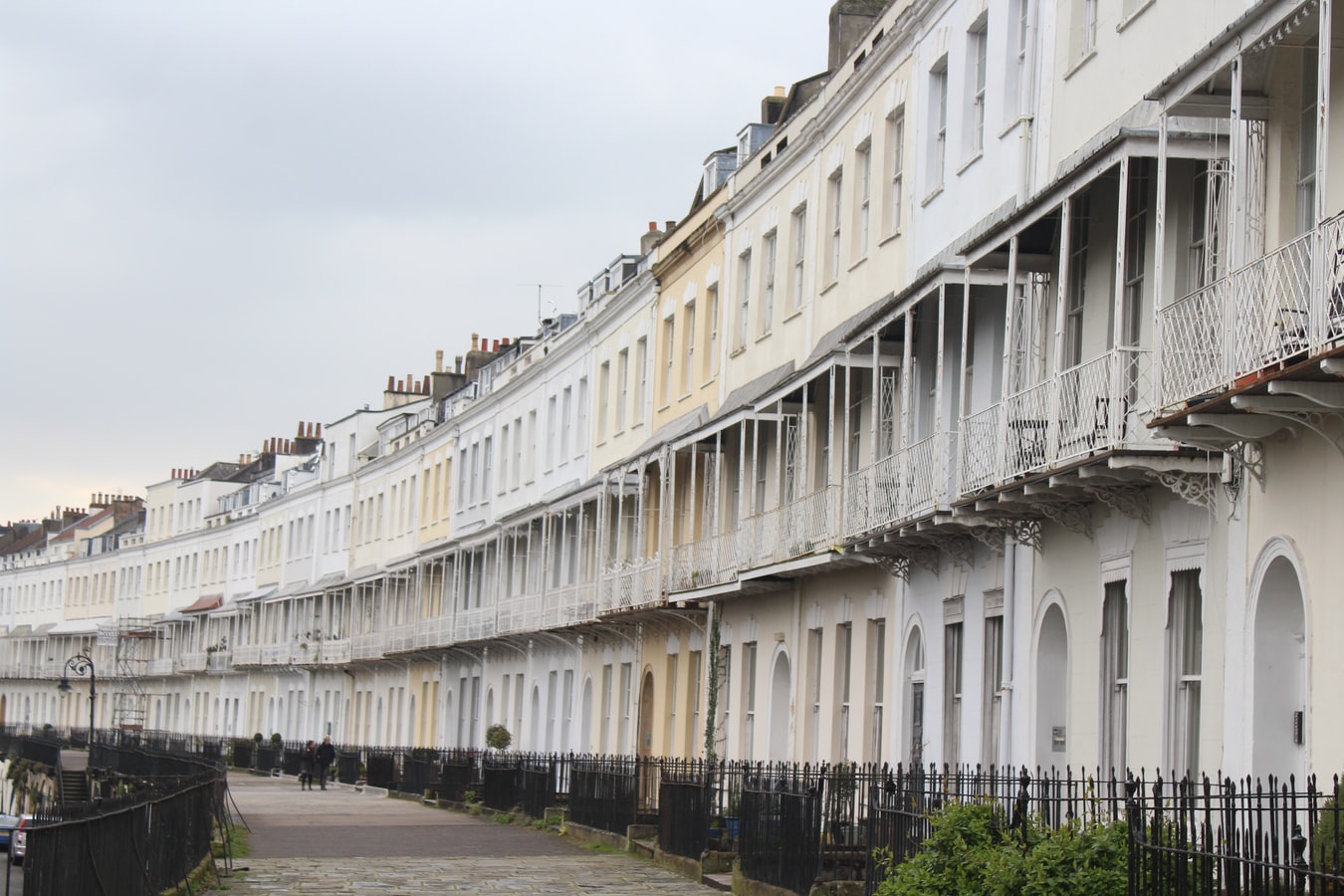 What are local estate agents seeing?
Andrew Morgan, director at Hollis Morgan Estate Agents & Auctioneers, said: "Bristol offers its residents a tremendous quality of life and it's a very interesting place to live. First of all, it's got two excellent universities with very high reputations and the fundamental commercial backbone of the city is very strong. There's lots of commercial industry here, which seems to be immune from the ups and downs of recessions and everything else; so the economy is sound.
"The motorway network is also right on the doorstep, which opens Bristol up to a lot of people. We've got fast train lines into London as well, so from a transport point of view, the city is extremely well connected. In terms of cultural life, there are many restaurants and theatres and fringe artistic venues. Overall, there's very much a village atmosphere here. No matter what part of the city you live in, you get to know people, and the community is very welcoming. You get the feel of living in a capital city without all the stress that goes with living in such a big place.
"I also think, more recently, the working from home revolution has led to an even greater desire for people to move to Bristol. People can technically base themselves in London whilst actually work remotely in Bristol. People are now very aware of wanting access to outdoor space and we have that in abundance here. The Downs is a huge open space, and has become a mecca for people having picnics. We also have the Avon Gorge, which is pretty spectacular, and marks the boundary between Bristol and Somerset and the countryside beyond."
Glynis Frew, CEO of Hunters Estate Agents, added: "Bristol has long been known for its cosmopolitan nature and quality of life and over the past ten years has gradually been drawing people from London who realise they can have a similar lifestyle at a more affordable price.  For example, Clifton resembles leafy west London, while Southville feels like Hackney or Peckham and is popular with young professionals and creatives.
"Bristol has an ideal mix of strong local economy, two leading universities, excellent schools, green spaces and a vibrant cultural and foodie scene which people really love."