Average asking prices in Wales edge up by 0.9% in July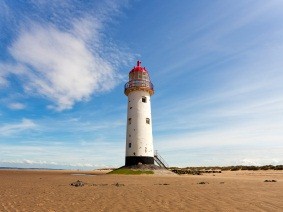 Rightmove's House Price Index for July found that the average asking price for a property in Wales increased by 0.9% over the past month, bucking the national trend as overall UK prices saw their first fall in 2011. The average asking price for a property in Wales is now just £3 more expensive than at the same stage this time last year when the average asking price in July 2010 was £170,402. However, research by Rightmove finds that across the UK 7 out of 10 homes brought to market in the first half of 2011 are still without a buyer, highlighting the tough realities of the current property in market.


Rightmove director Miles Shipside comments: "With seven out of ten properties marketed so far this year still on the market, sellers in the second half of 2011 need to do something different to promote their property and increase their chances of catching those elusive buyers".


Sellers at this time of year traditionally show more pricing restraint than those in the first six months of the year, and Rightmove expects further falls nationally over the next few months as buyer momentum ebbs away due to a combination of seasonal factors and a continuing lack of both mortgage finance and buyer confidence.


Shipside adds: "Against a backdrop of high unsold stock levels and deteriorating buyer sentiment, the proposition that sellers and their estate agents market to potential buyers has to be enticing both in terms of their pricing and the quality of the property's presentation".


Further research by Rightmove shows that the first week of marketing creates nearly double the interest of any subsequent week. It is therefore vital for sellers to set their initial price at the right level to take advantage of the impact made by a fresh property. If a property has gone stale it is necessary to formulate an effective re-launch strategy to recover the situation.


Shipside advises: "The highest level of interest in your property will be in the first week it comes on the market—and first impressions count. It's often hard for sellers to be objective about their cherished property, so it's important to look dispassionately at the three Ps: Presentation, Price and Promotion. Make sure it's looking its best from day one, that you offer better value than any similar property locally, and when you've got those two right then make sure your agent markets the socks off it so it really stands out. If you didn't price and present your property right the first time then you need to discuss a makeover of the price, appearance and marketing with your agent."