Incredible before and after interior transformations
Over the past few months, we've featured some amazing home renovators and creators who found their properties on Rightmove, and then went on to transform their new homes once they got the keys.
Here are four 'before and after' room transformations we think showcase how much you can do to change a space. Which is a great reminder – if you're home-hunting right now and you're not sure if you've found 'the one' – just because it's currently listed as a bedroom, it doesn't have to stay a bedroom after you've moved in!
A striking bathroom makeover with a hand-painted mural on the ceiling
Alice & Rhys (@strikeme_pink) have not only created a beautiful bathroom packed with greenery, they've also gone a step further by transforming the 'blank canvas' of the ceiling by adding a hand-painted mural, which perfectly incorporates the green and gold colour palette used in the space. We love it.
The spare bedroom that's now a luxurious en-suite
There are so many great ideas in Instagrammer Laura's home (@houseproject_36), but we love how she has turned the spare bedroom into a luxurious en-suite.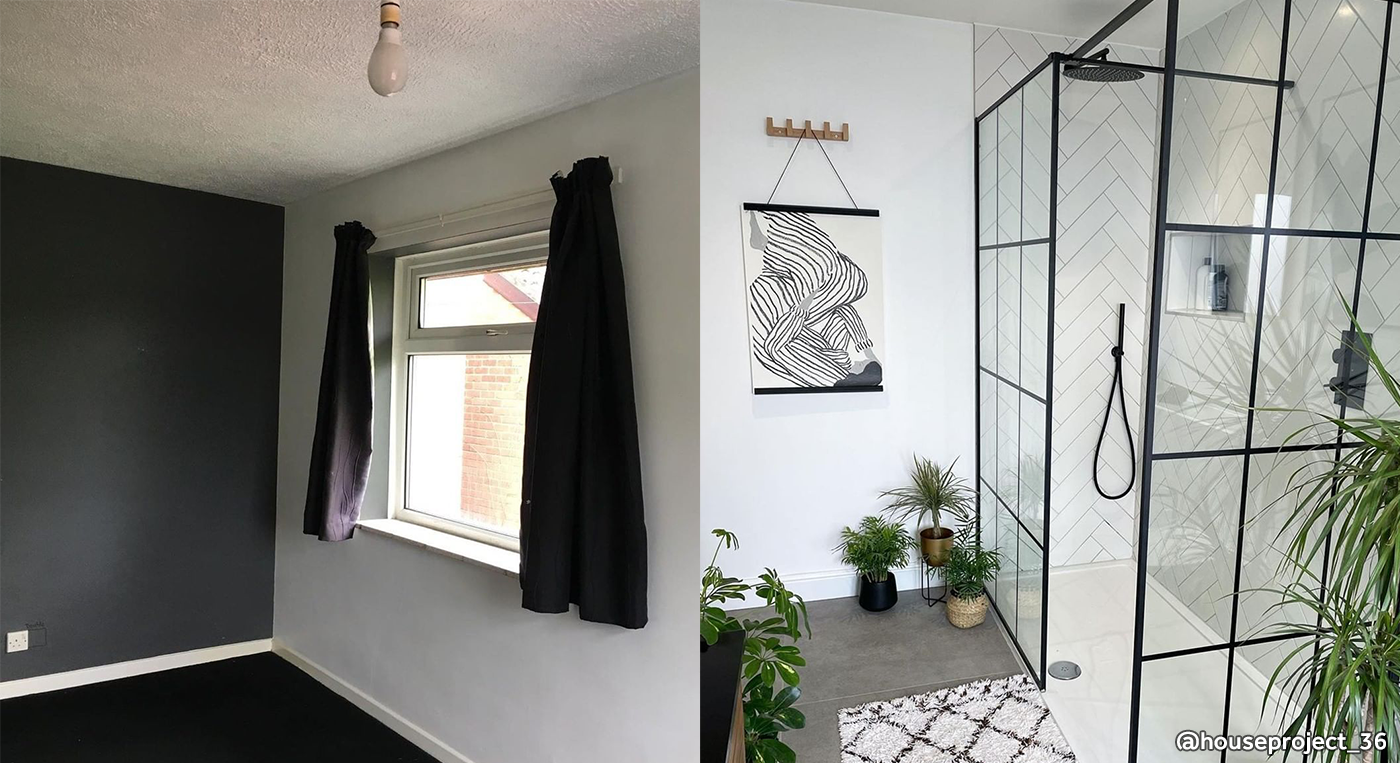 To achieve this new look, the window was covered up to create a more functional space, while calm, neutral tones, chevron tiles and a walk-in shower with Crittall-style screens have opened up the space.
A cool, contemporary kitchen renovation
We love this kitchen renovation by @no44.house, who transformed the home they found on Rightmove and created the bright and spacious kitchen of their dreams.
By adding an extension, they also created a new dining area overlooking the garden, maximising natural light further with floor to ceiling doors.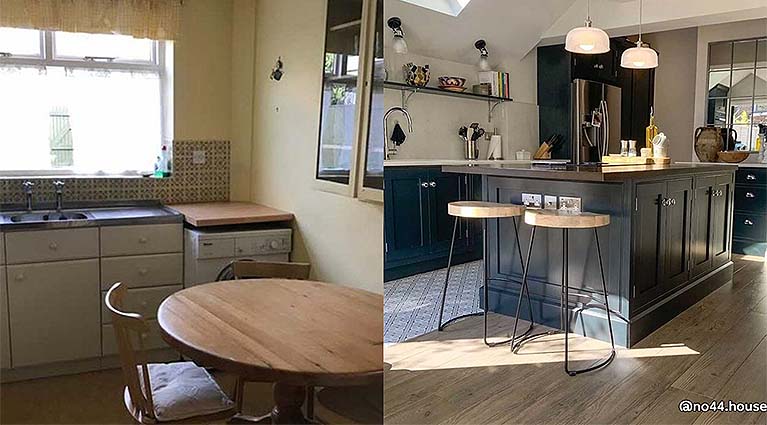 A TV room turned into a bold and bright games room
Another great example of repurposing a room comes from Réka (@reka_thornton_home), who decided to give the rarely used TV and kids' playroom an upgrade during lockdown.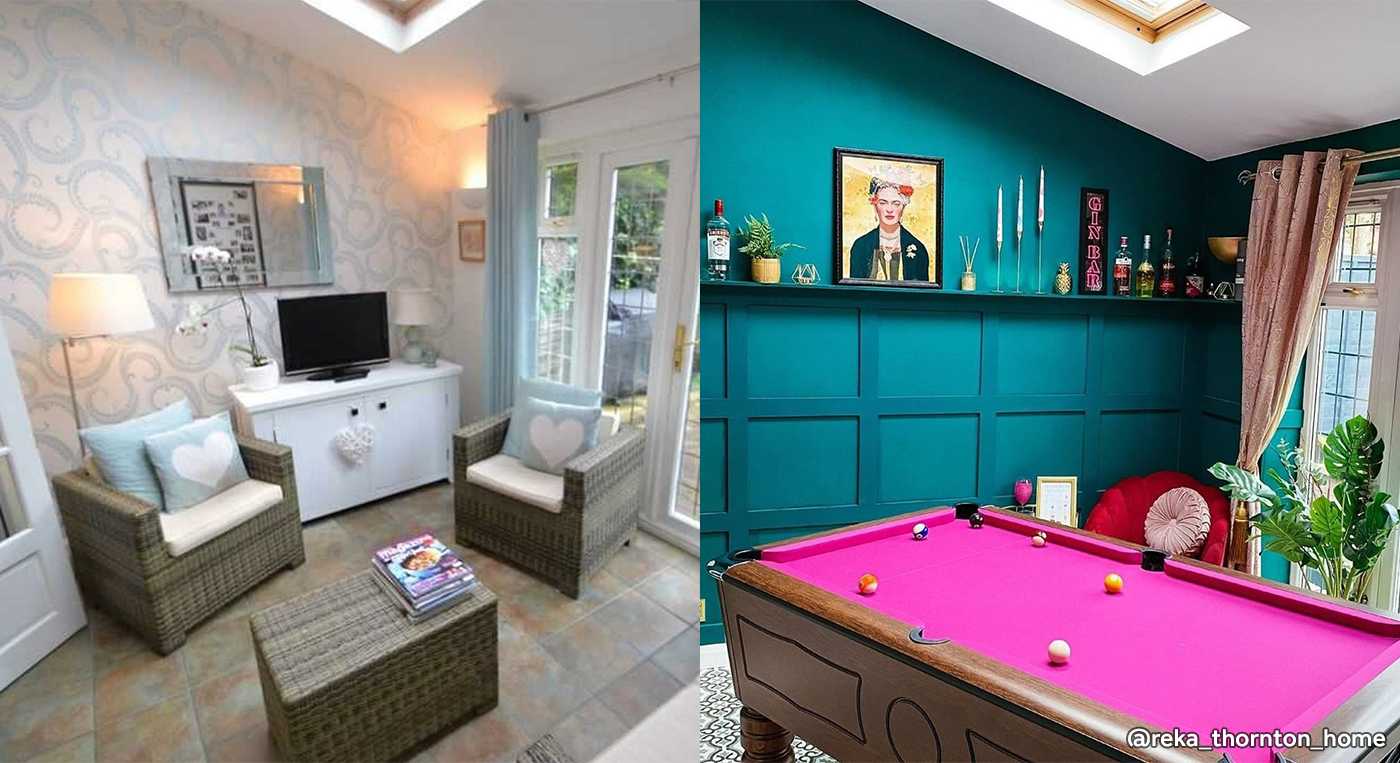 You can see what a difference feature panelling, monochrome patterned flooring, and a bright colour scheme – including the fuchsia-pink pool table – has made in this compact space. But the addition of simple wall shelving has provided one of our favourite features – a pop-up home gin bar! Genius.
READ MORE: Watch 'The Anna Edit' House tour
If you found your home on Rightmove and have a great 'before and after' transformation story you'd like to share with us, we'd love to hear from you! Please message us on Instagram.