Post-recession rentals anyone?…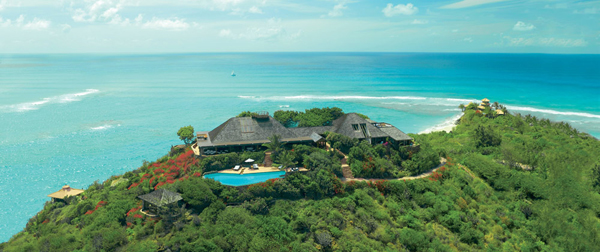 Experts this week have suggested that the worst of the recession is over, due to a premature surge in business confidence.
If this news gives you more of a boost to splash a little extra cash in the next few months, then let us tempt you to try out the new craze sweeping the globe… celebrity property rentals!

The likes of lilo-lipped Mick Jagger, Virgin's Richard Branson and Bond hero Pierce Brosnan have decided to tighten their diamond encrusted belts and open up their 2nd (or is it 3rd, 4th or 5th?!) homes to the public for a handsome rental price. Lucky tenants will have the luxury of using the facilities, entertaining in the grounds and potentially sleeping in the bed of their famous idol! 

Courtesy of The Times, here's our pick of some great short term celebrity rentals if you're feeling flush this month.
Britain's most famous Virgin, Richard Branson has offered out his luxury island Necker, in the British Virgin Islands to the non-celebrity public. It can be yours from about US $51,000 a night. A little out of your price range? Why not buy your own property Overseas, with prices starting from as little as £30,000, you could own your piece of paradise and let it out. Start your Overseas search now!
Fancy sleeping in the bed of a real action hero? Try Bruce Willis' Residence, an airy five-bedroom pad in Parrot Cay, in the Turks and Caicos which is up for grabs for a mere £6,000 for seven nights!
Out of your price range? Why not try the 5th Beatle legend Sir George Martin's pad Olveston House in Montserrat, which comes complete with a tennis court and a swimming pool. The guesthouse lets out rooms from £50 a night (who'd imagine George would be so reasonable!). Want something closer to home? Search Rightmove now for UK rental properties.
Rightmove can also help in your search for a post-recession indulgence pad.
For £3,000 a week you can rent out this fabulous Waterloo apartment with views of the Thames!
For a slightly grander budget, this 4 bedroom period home in Surrey can be yours for a mere £25,000  per month!
A pad fit for a footballer and his WAG can be found here in Manchester, where you'll get no change from £5000 per month, but a 7 bedroom house near Broughton Park to entertain in!