Find It First With Instant Alerts
The property market moves fast, so you need to be at the front of the queue when a property comes onto Rightmove.
Setting up instant alerts is simple…

Conduct a search on Rightmove, edit your criteria to suit you, then simply click 'create alert' at the top of your search results. Now you choose how often you would like to receive your alerts; to ensure you don't miss out on newly listed properties, select to receive your email alerts 'instantly'.
Sign up for Rightmove's instant alerts to find it first!
You will now be prompted to create an account or login to your myRightmove account (if you're not already signed in). Enter your details to continue setting up your property alerts.
You will now be one of the first to see a property, matching your selected criteria, as soon as it's added to Rightmove, meaning that you can move faster and beat the competition!
---
STEP ONE: Search for properties for sale or rent in the area you're looking in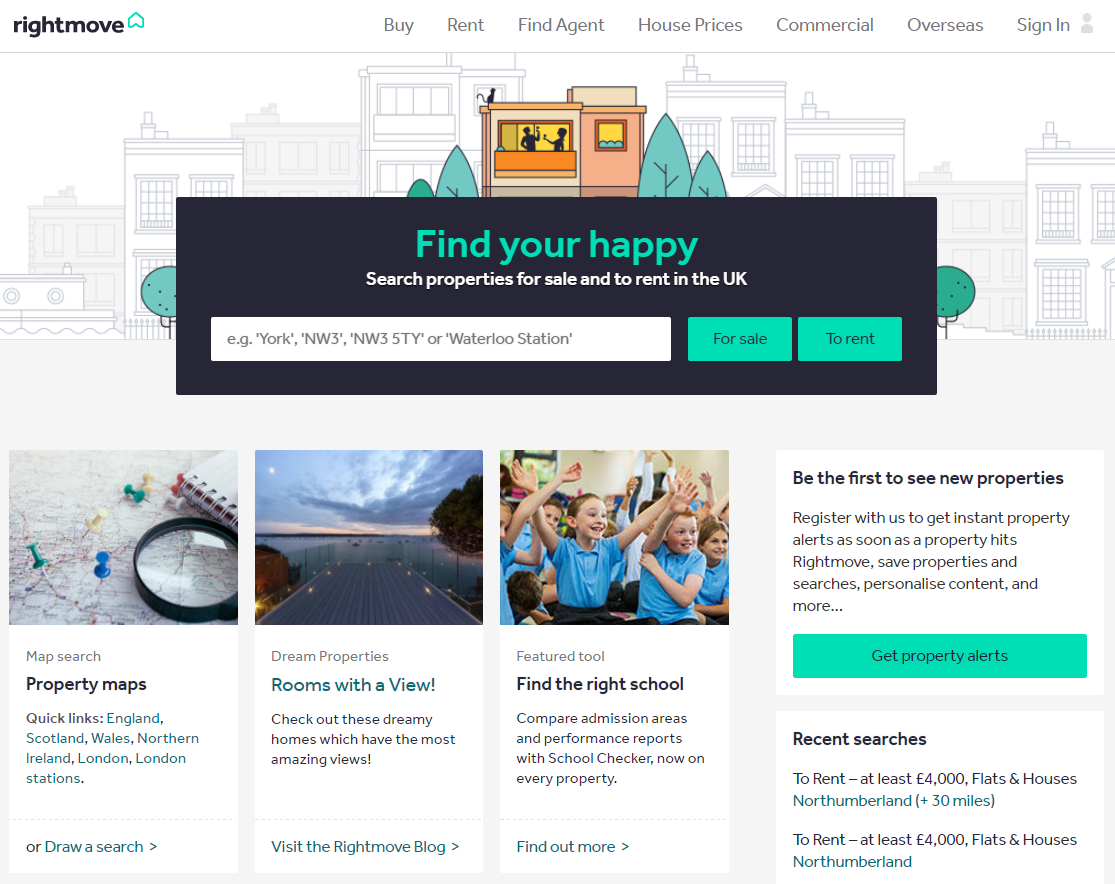 ---
STEP TWO: Refine your search based on area radius, price range, number of bedrooms and property type

---
STEP THREE: Click on 'Create Alert' at the top of the search results page and select how often you want to be updated by us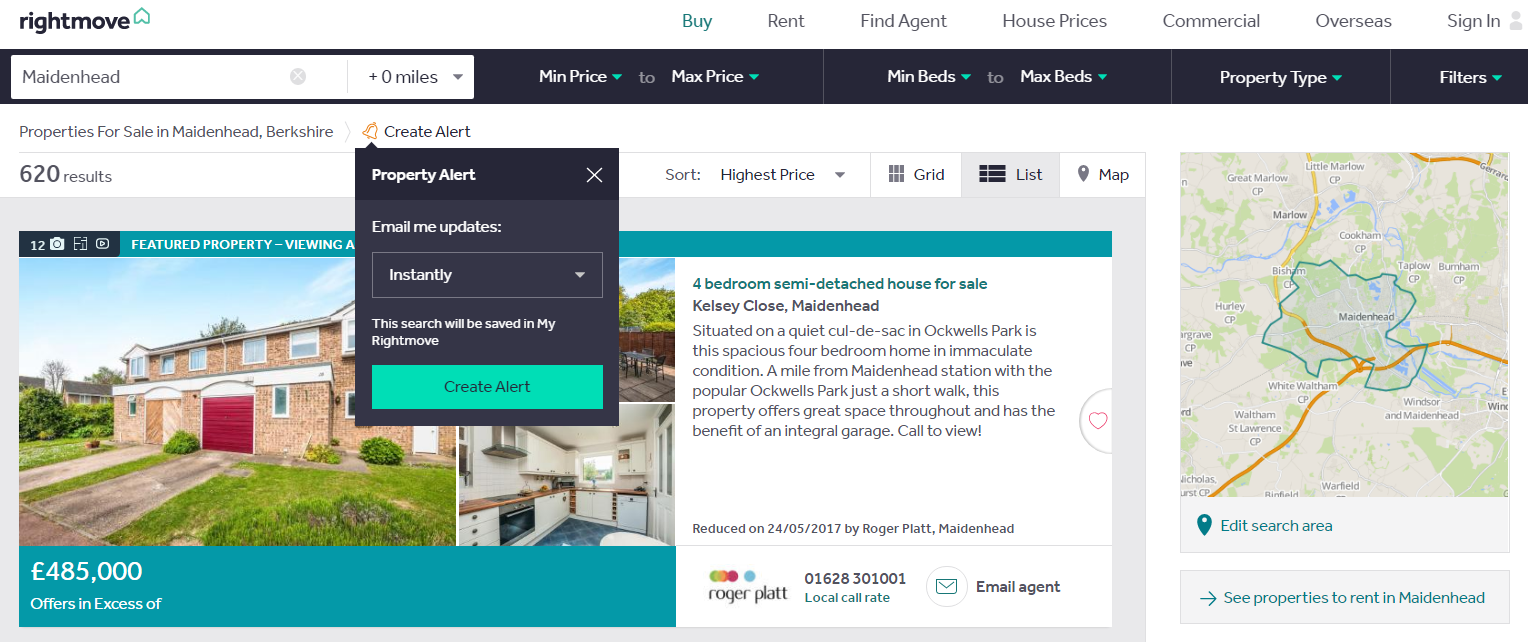 ---
STEP FOUR: Login to your Rightmove account to set up the Instant Alert, or simply create an account in a couple of easy steps