First-time buyer levels drop below 1 in 4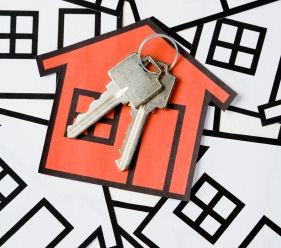 Rightmove' Q1 First-Time Buyer Report finds that the proportion of buyers intending to purchase for the first time over the year ahead has dropped below one-in-four. Prospective first-time buyer levels dropped from 25.5% in the final quarter of 2010, to just 22.8% in Q1 2011. This is the second lowest figure Rightmove has ever recorded, just marginally above the 22.2% reported in Q3 of last year.


Rightmove also finds that mortgage challenges are the main factors supressing first-time buyer levels as more than half of respondents stated that their single biggest concern was a
mortgage-related issue. Our survey found that 44% of first-time buyers cite 'raising enough deposit', and a further 10% 'meeting monthly mortgage repayments', as their principle housing concern. These are timely and concerning figures given the imminent mortgage lending summit called by the Government to look into the plight of first-time buyers.


Miles Shipside, director of Rightmove comments: "The level of first-time buyers dropping below one-in-four of all prospective buyers is a big concern for the property market. The desirable level of first-time buyers for a healthy market is typically around 40% of all buyers, almost double the current level, as they perform a vital function in completing chains and aiding fluidity throughout the housing ladder. These findings are likely to heighten government concerns about the scarcity of first-time buyers and it is imperative for the longterm health of the market that a solution to this issue is found."


The difficulties of those looking to own a roof over their heads for the first time is highlighted by the decreasing proportion of first-time buyers purchasing alone, leading our
survey to record its highest ever level of those buying with a partner or spouse. This has increased from 62.1% in our Q4 2009 survey to 72.5% in Q1 2011, while the proportion
buying on their own has dropped over the same period from 32.7% to 25.5%.


Shipside adds: "They say that home is where the heart is, and finding love seems to be the only path available for many of today's generation of first-time buyers as mortgage lending and the economic downturn mean that buying alone is becoming less viable. While lenders so far haven't budged in finding solutions for first-time buyers, it is the buyers themselves that are adjusting to market conditions by coupling-up in their pursuit of home ownership."