Look inside Kinmel Hall, the 122-room historic mansion sold at auction
Kinmel Hall – a spectacular chateau-style mansion in Abergele, North Wales – has been sold under the hammer.
The Grade I-listed building, which had a guide price of £750,000, was sold on 13 May to the highest bidder for £950,000.
The sprawling property is truly majestic, and has much historical and architectural value – although it is in need of extensive restoration.
It was first completed in 1874, and designed by one of the most influential architects of the Victorian age, the renowned William E. Nesfield.
Built in the style of the Palace of Versailles, Kinmel Hall was the private residence of a wealthy copper-mining family until 1929, when it became a health centre. Shortly after, it was taken over as a hospital during World War II.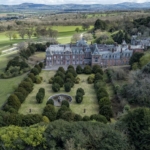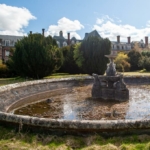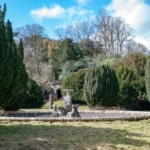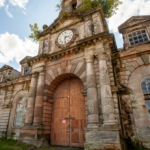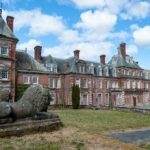 After several reincarnations, including a prestigious School for Girls, the building was closed after a fire. It was restored one last time to be used as a conference centre, but has remained vacant since 1999.
Though it is in need of a full-on restoration, the building is still incredibly impressive, with its 122 rooms, 12 grand entrances, a magnificent central staircase, and 365 windows (this was an intentional feature, so it could be known as a 'calendar house').
The grounds the property sits in are equally striking. The 17.5 acres of landscaped gardens include a block of Grade I and Grade II-listed stables and storage barns.
The splendid Venetian Gardens were designed by the architect's father, who shares the same name and is the man responsible for Regent's Park and St James Park.
Should the grounds not provide quite enough space for you, well, the Snowdonia National Park is just down the road, with over 100 lakes, endless trails, and breath-taking views.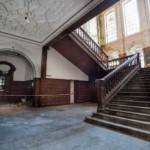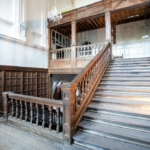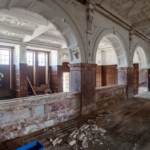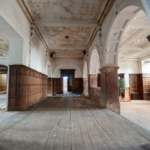 Gary Murphy, consultant and auctioneer at Allsop, said: "Kinmel Hall is a rare find for lovers of unique historic properties. There were multiple bidders on the day, and interest was received from all over the world including the US, Australia and Europe."
The property was sold on to a family based in Wales. They intend to restore the Hall to its former glory.