London up 15.9% in a year – highest rate since credit crunch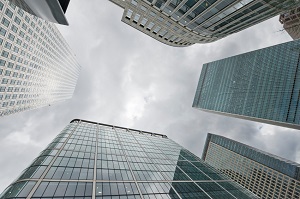 New seller asking prices hit new record high for the second consecutive month in London, up by 3.6% (+£19,818), with annual rate of 15.9% highest since November 2007 (+19.6%)
London ripple effect spreads out into commuter belt and second home territory, creating upwards price pressure in the three other southern regions as they hit new all-time highs as well
Upward trend in number of properties coming to market in London so far in 2014, up 13% on last year, but demand still outstripping supply and fuelling prices

London has hit a new record for the second consecutive month, with the price of property coming to market up by 3.6% (+£19,818) at an average of £572,348. The year-on-year rise of 15.9% represents a jump of £78,713, a level not seen since November 2007, before the credit crunch.


Miles Shipside, Rightmove director and housing market analyst comments:

"Records keep tumbling in the capital, with a new asking price record being set in London for the second consecutive month. With the annual rate of increase now running at nearly 16%, buyers in the capital considering purchasing an average property will see a price tag nearly £80,000 higher than this time last year. The last time they were going up at this rate was over six years ago, shortly before Lehman Brothers went under and the credit crunch really kicked in."


New seller asking prices hit record highs in all four southern regions, as the London ripple effect spreads out. Buyers with a finite budget are often looking for a lower minimum entry level or better value outside London but within acceptable commuting distance. This has a knock-on effect as increased demand chases a limited property supply, with the South East being the main recipient.


Shipside adds:

"A strong ripple effect is spreading out from the capital, causing a new wave of record prices for property coming to market in the South East, the South West and East Anglia. Some of this will be buyers who will commute into London, while others will be those looking to invest some of their London property gains further afield, perhaps with a second or retirement home in East Anglia or the South West. Unfortunately for those looking for better value and affordability in the rest of the south, new seller asking prices are on the up there too."


There is an encouraging upward trend in the number of properties coming to market in London so far in 2014, up 13% on last year. In time this increased supply and churn of the housing stock will help give a greater balance between supply and demand, but for the present with prices at a new record level, it is evident that demand is still outstripping supply and fuelling prices.


Shipside adds:

"The extra and welcome London property supply is failing to satisfy the high demand and with prices still increasing, buyers are not really seeing or feeling the benefit of the pick-up in new seller numbers. Agents are still reporting a demand that at present seems insatiable in some hotspot locations."

Agents' views in London

Andrew Weir of Foxtons said:

"It has been widely speculated that London is starting to see a slow return of stock to the property market, however, interest remains so high that properties are selling as quickly as they arrive, leaving many buyers as frustrated as before. Last month alone we saw an increase of 20% of new buyers registering with Foxtons compared to the same time last year and many prime London properties are attracting multiple offers and selling over the asking price. Because of this, buyers who had once focused upon properties in one particular area are more and more likely to have to expand their search. As a result, London is witnessing a ripple effect as the prices of property across zones 2, 3, and 4 are increasing with their new amplified demand. Perhaps unsurprisingly, New Homes are becoming an increasingly appealing option to buyers as they prove to be simpler and less emotional business transactions."

Douglas Sleaper of Townends said:

"The imbalance between the number of buyers and sellers has never been greater with 12 buyers registering for every one new property that comes to the market. The heat in the London market is clearly in evidence with an "open house" event in Streatham attracting viewings from over 70 applicants in just one day and selling for £75,000 over the asking price."