Look out for Rightmove in Location, Location, Location
TV's most famous house-hunting duo Kirstie Allsopp and Phil Spencer have returned to our screens with a new series of Location, Location, Location – and we make an appearance, too!
In a first for Channel 4, house prices from Rightmove will be featured exclusively within each of the six new episodes.
We track what's happening with asking prices every month, so we can see if average asking prices are going up, or down. As Kirstie and Phil help house hunters from the South Coast to Surrey, and from London to Cheshire, our latest house price data appears on screen, showing the price range for properties in the locations featured.
In a year that has seen the busiest property market ever, it's no surprise that the latest installment of the show, now in its 36th series, is already a hit. More than a million viewers tuned in to watch the first episode, which featured software product managers and 'first-time together buyers' Jess and Zach, who had already viewed more than 60 properties and put in three offers – with no success.
As the couple set out to view a range of homes handpicked for them by property search specialists Kirstie and Phil, our latest house price data for Brockley, their chosen search area in south London, pops up on screen.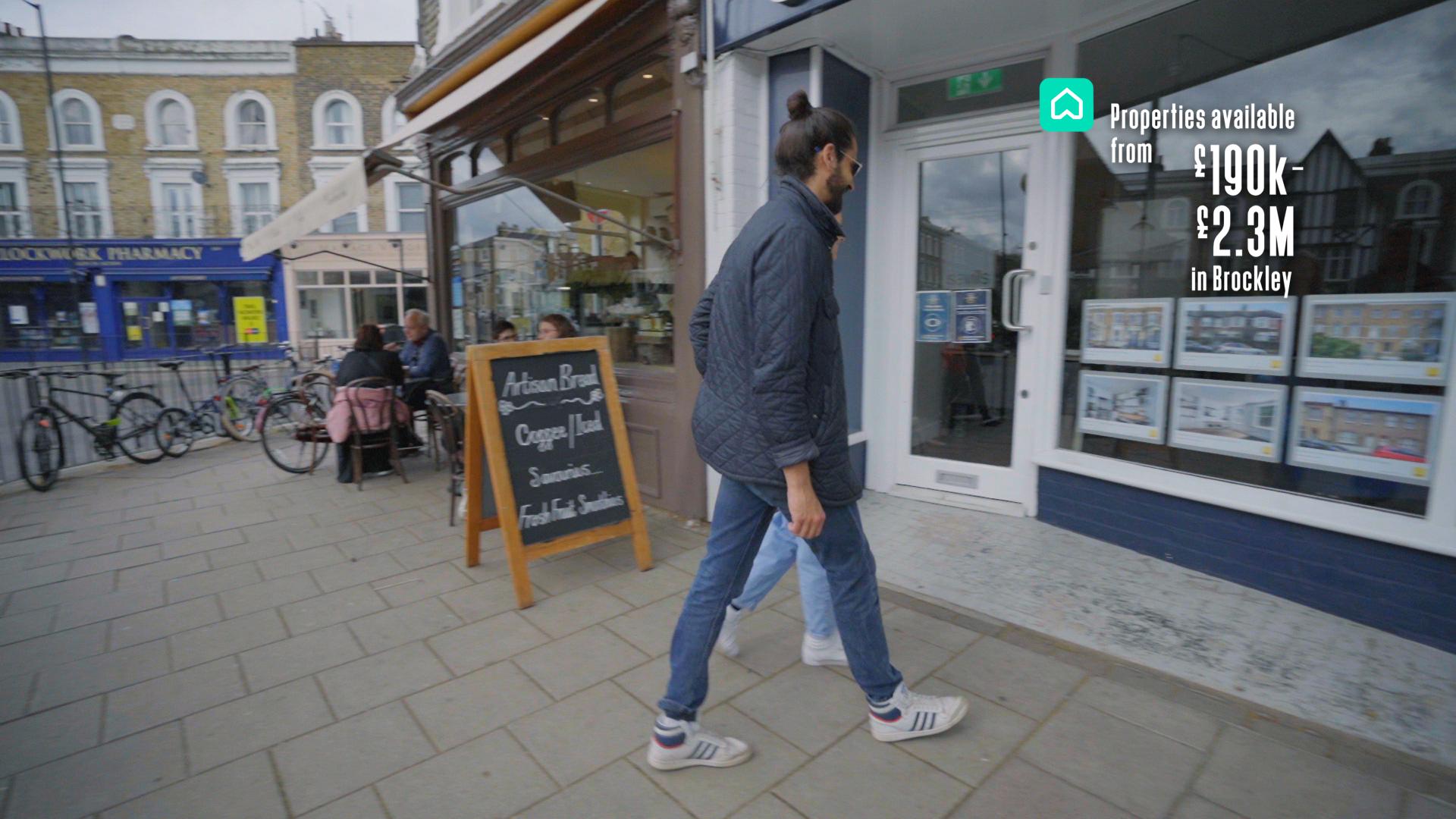 You can find out if they eventually found their dream home by watching the episode on catch-up on channel4.com.
And you can spot our local housing market insight in the next episode, which sees Kirstie and Phil crossing country borders, helping two couples search in North Wales and in Cheshire. Gemma & Jac, who moved in together just as the first lockdown started, want to upsize from their small rental in North Wales, while retirees Anne and Tom are looking for a home that will be cosy for them when they're on their own, but with enough space for the kids and the grandkids when they come to stay.
Find out if Kirstie and Phil uncover their perfect homes at 8pm on Wednesday night.
The current series of Location Location Location airs on Channel 4 every Wednesday at 8pm until 3rd November, 2021.
Want to know what's happening in the property market?
If you're thinking of buying or selling, or just want to know what is happening in the property market in your area, we can help.
We use the UK's largest set of property information to provide you with an insight into market activity in your area, and how this has changed over time. You can find out what homes in your chosen location have recently sold for here.
READ MORE: Find out how to become a 'power buyer' in a competitive housing market