Can you still move home in tier 4?
Now that parts of the England have been placed under new tier 4 restrictions, many of you want to know how these measures will affect your move.
The first thing to say is that, like places under the previous three-tier system, the housing market will continue to stay open across tier 4 areas.
Under the new rules, people living in a tier 4 area must not leave or be outside of their home except for where they have a specific purpose, or a 'reasonable excuse', which includes moving home.
However, people who are outside an individual bubble should not help with a home move unless it's absolutely necessary, according to the guidance.
What has the government said about tier 4 restrictions?
Housing Secretary Robert Jenrick took to Twitter on Saturday (19th December) to confirm that both sales and rental markets will remain open across all tiers of restrictions.
Housing market update: the sales and rental markets remain open in all tiers. All associated activities can continue as before.

Please follow the Covid secure guidance. And use your judgment as to whether it's necessary right now.

— Robert Jenrick (@RobertJenrick) December 19, 2020
The government has also published specific guidance for home-movers in tier 4 locations.
Their official advice states: "You can still move home. People outside your household or support bubble should not help with moving house unless absolutely necessary.
"Estate and letting agents and removals firms can continue to work. If you are looking to move, you can go to property viewings.
"Follow the national guidance on moving home safely, which includes advice on social distancing and wearing a face covering."
As always, home-movers still need to adhere to Covid safety guidance, which includes social distancing and wearing a face covering.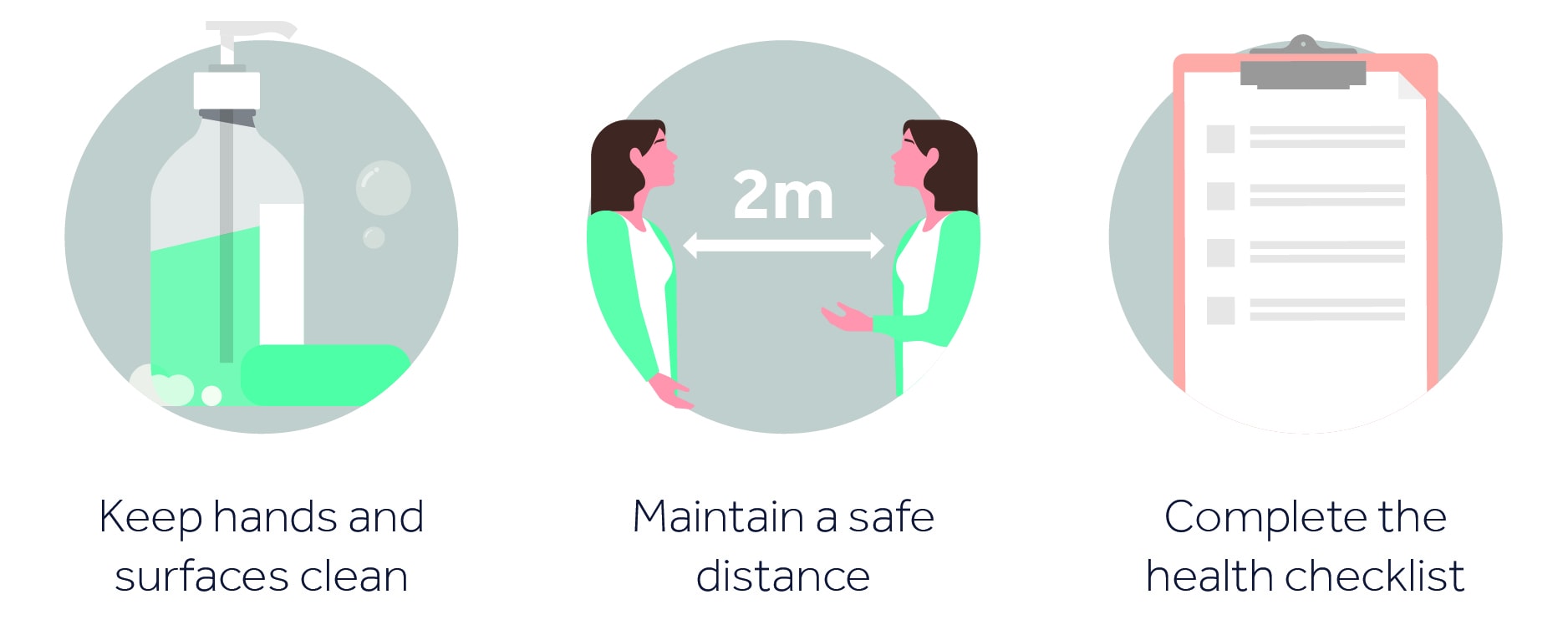 How does tier 4 affect estate agents?
Official government advice for estate agents operating in tier 4 areas states that estate agency offices can remain open to the public.
Estate agents should inform customers and their own staff about their safety procedures, so that all parties are safe throughout the sales process.
Specifically, the advice says:
Agents should ask whether any party is showing symptoms or has been asked to self-isolate before going ahead with any viewing, or visits to offices
Agents should inform visitors to their offices of the need to wear face coverings. Agents should ensure their offices are 'Covid secure' and agents should wear face coverings while in close, face-to-face contact with visitors
Agents should strongly encourage clients to view properties virtually in the first instance
Where they do not accompany the visit, they should make sure that both buyers and sellers clearly understand how the viewing should be conducted safely
Agents should avoid driving clients to appointments. Advise clients to find alternative means of travel including public transport, walking, cycling or using their own vehicle
All parties viewing a property should wash their hands with soap and water (or hand sanitiser if not available) immediately after entering the properties, with internal doors opened and surfaces having been wiped down before they enter. Separate towels or paper towels should be used if possible and washed or disposed of safely after use
Agents should do what they can to promote flexibility when arranging move dates, for example advising clients to ensure contracts have explicit terms to manage the timing risks presented by coronavirus
Agents should work to agree a new date to move where sales are due to complete and one of the parties falls ill with coronavirus or has to self-isolate
Agents should ensure that any keys are appropriately cleaned before handover
Agents should ask clients whether they have returned to the UK from one of the countries not on the exception list. If clients have returned from a country on the quarantine list, agents can continue to progress their home move virtually until the quarantine period is over
The government has also said all other professionals within the housing market are free to go about their jobs including visiting properties. This includes conveyancers, surveyors, trades people and EPC inspectors.
How do local tiers affect my move?
The good news is that, irrespective of whether you're in tier 1, 2, 3, or 4 – the housing market is open.
This means that you're free to move home if you want to, providing you're not self-isolating or quarantining, and follow all of the appropriate safety guidance.
There are some guidelines for home-moving that apply everyone across the country. Here's a quick recap of some of the most important ones to keep in mind:
Viewings:
Try to do a virtual viewing first, if it's an option. It'll reduce the number of viewings agents do, which also minimises the spread of germs.
It could also save you time, because you'll have a better idea of whether a house is worth seeing or not.
Read more advice on viewings, here.
Offers through to completion:
You're free to make or accept an offer or reserve a property as normal.
But it's possible that in some areas the conveyancing process will be slower than usual, as some solicitors and agents may be operating at limited capacity, or are very busy working through deals that have stacked up since earlier in the year.
Find more advice on making an offer, here.
Moving:
Removal firms are able to carry out work, as long as all the usual procedures that ensure everyone's safety are in place.
Learn more about using removal firms, here.
What's the latest advice in Wales?
Wales was set to enter a new tier 4 lockdown for three weeks following Christmas, but the restrictions were brought forward to Sunday, 20th December.
The Welsh government has said that high street estate agencies need to close to the public. House moves can still take place, however, but only if the moving date can't be delayed until after tier 4 restrictions are lifted.
Welsh home-movers are strongly advised to do virtual viewings wherever possible, but viewings of properties can take place during tier 4. However, household mixing must be avoided during viewings.
Associated activities such as using removals firms, property preparation, handover of keys, surveys, and valuations can also take place – providing all the appropriate safety guidelines are followed.
To read the Welsh government's home-moving advice in full, click here.
What's the latest advice in Scotland?
From Boxing Day, the entirety of mainland Scotland will be placed under the Scottish government's tier 4 restrictions.
The guidance states that tradespeople can enter homes in tier 4 areas to assist with a home move, i.e. people working for removals firms.
Tradespeople generally are allowed into a house in a tier 4 area, but only to carry out essential work, such as repair and maintenance that would otherwise threaten the household's health and safety, as well as gas and other utility safety checks.
To read the Scottish government's home-moving advice in full, click here.
What's the latest advice in Northern Ireland?
Northern Ireland will enter a six-week national lockdown on Boxing Day, however maintenance work and home moves can continue during this period.
To read the official home-moving advice in Northern Ireland, click here.
READ MORE: How to view property safely
To read the government's tier 4 guidance in full, click here.