Selling? Make the most of Rightmove in 2015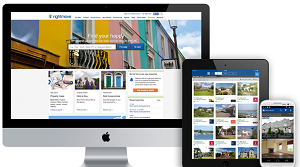 In a busy market, it's important that you're fully prepared for what's ahead in order to sell your home quickly.

Make the most of Rightmove by using these tools to stay ahead of the competition:

Choose a Rightmove Agent
More people visit Rightmove than any other property site, therefore only agents advertising with us:

put your property in the UK's biggest shop window
receive more emails and phone calls from potential buyers
Give your property the best chance of a quick sale – find a Rightmove agent in your local area now.
Get seen first with instant alerts

If you want to sell fast, your property can now be in potential buyers' inboxes in just 90 minutes with Rightmove's new instant alerts.

Do your research

Discover recent sold prices in your area to find out what your house is worth and compare them to current asking prices nearby with our handy comparison tool.

Ask an expert

Benefit from the expertise of a local agent to get the most accurate price for your property. Use our valuation request tool to invite agents to value your home.

Download the Rightmove app

Keep in touch with your local market using the free Rightmove app.
Choose the right app for you.


Don't have a Rightmove account yet? Sign up today and be first to know when a property comes onto the market.