What makes estate agents 'appy?
Would you believe it, everyone we asked had the Rightmove App but we were curious to know what else have they downloaded?
Do you use Apple, Android or another platform?
"We all have Apple iPhone and iPads in the office"
"Both Apple and Android"
"I use Apple for everything, but I think everyone here has an iPhone"
The overwhelming vote went to Apple but there was still quite a few offices standing either side of the Apple/Samsung divide. It appears some agents are just as happy to visit iTunes as they do the Google Play or Android store.
Do you have an app you can't live without?
"Mobile banking and Domino's Pizza"
"iPad" (mistaking the popular tablet for an app)
"Rightmove and Facebook"
"Tinder and maybe Rightmove" (not sure if the first one was serious)
"Sky Go"
"I could probably live without any apps"

Do you use Mapping apps or GPS apps?
"We use Google Maps to get a quick estimate of a journey then good old fashioned SatNav to stop us from draining our phone batteries"
"The Map App integrated in the iPad is very useful"
"I know I don't use them"
"What's a mapping app?"
"Yep especially when you're late for appointments!"
Mapping apps or GPS apps seem popular with estate agents whizzing between the office and viewings. Apart from a couple of them nearly every agent uses them, even in towns where they are the local experts everyone needs a little assistance sometimes.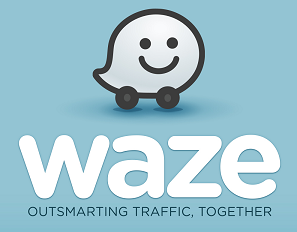 Here is a little Gem our Rightmove app boffins have found that agents might enjoy, a free community based mapping tool you can share in the office, www.waze.com
This helpful map app shares real-time traffic information and road alerts, it can help everyone bypass congestion, save time and fuel. Leave the app running while you're on route and report events, hands-free of course and update your shared community of map information.
Waze pulls together all this information and always gives you the fastest route to your destination, road-works, heavy traffic or a cow in the road will never make you late for a viewing again! The app has been so successful in the US Google recently purchased them.
Do you have a property related app that's just brilliant?
"Rightmove of course!"
"No there isn't any"
"Rightmove is alright… I suppose" (Love the enthusiasm!)
"Only Rightmove I think it's the only one I use"
Nice to see Rightmove's app is looking strong, but interesting there wasn't many options available for those in the property business.


Are you still using a Nokia 3210 so you can play the odd game of Snake?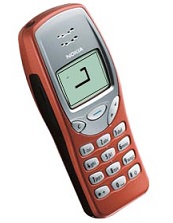 "Snake is one of my top 5 games of all time"
"What's Snake?" "No, what's Snake?"
"I Loved Snake!"
"No, I'm down with the kids"
"We would all enjoy a good game of Snake but unfortunately we are slightly more advanced now"
It looks like our agents have certainly moved on since those simple times, replacing the trusty 3210 with Smartphones and Tablets, but Snake for the most part is fondly remembered.
How often do you check out your agencies listings or competitors properties on the Rightmove App?
"Frequently!"
"I check every day but on the desktop"
"I check it at least twice a day, I'm serious!"
"I check it weekly"
"About 10 times a day!"
"Occasionally – I should do that more!"
Displaying alarming OCD symptoms it appears most of our agents find themselves flicking through property on the Rightmove App, keeping an eye on what's been added to the local market, but a few admitted they don't do this nearly enough.
So, not all of our estate agents are as tech savvy as we hoped
However, while they might not be itching to tell us about the next big app to hit the market, on this plus side this dedicated bunch spend less time on Angry Birds and more time understanding their market, traveling between valuations, checking out the competition on Rightmove and ordering Pizza.
Many thanks to our estate agents that took part