What would happen on 'X Factor Street'?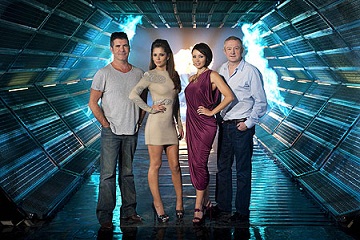 Rightmove has carried out a piece of research into how the British public would feel about the X-Factor judges as neighbours. The survey was carried out as part of Rightmove's Consumer Confidence Survey which has over 25k responses from the public each quarter.
Rightmove imagined an 'X-Factor Street' and asked people to rate which judge they would most expect to carry out a range of activities as neighbours.
---
Highlights of the results were:
81% thought that Simon would be the person most likely to challenge their planning permission
Louis would be the person most people would ask to look after the house and feed the fish while they were on holiday, with 40% of the vote
Cheryl is the person that the public would expect to overhear singing in the shower (40% of the vote)
Over 3 out 5 people (63%) think Simon would be the judge most likely to ask them to keep the noise down!
And Cheryl seems to be the most popular judge among the British public as 43% said they would be most likely to pop a Christmas card through her door
---
With the X-Factor final coming up this weekend, all that's left for people to now decide is which judge will most likely to be hosting a celebration at their house on Sunday evening. Who will you vote for?
For full results of the Rightmove survey please see table below.