What's new? – Mobile
Bigger images on mobile

We've gone big on mobile – property images on our iPhone app and mobile site are now bigger than ever!
Take a look at our mobile platforms to see for yourself.


Making the most of the out of ever-improving mobile technology, you can now see homes in even more detail when scrolling through properties on your mobile, helping you to identify those of interest at a glance. We hope that these high quality, bigger images will help you browse property more easily and help you along with your home-hunting journey.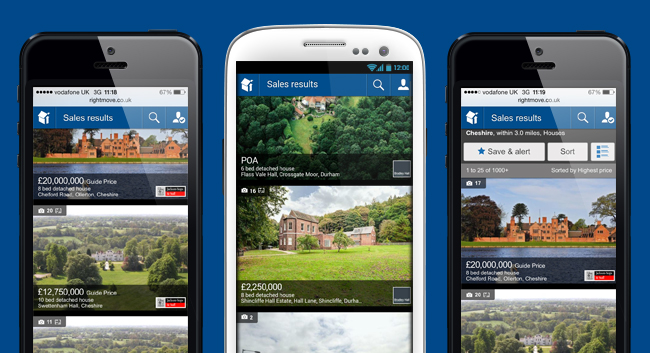 Sold prices on the Rightmove mobile site

Want to know what's sold on your street? You can now view sold prices on the Rightmove mobile site, helping you to gain a better understanding of a new area, assess the asking price of a property on the market or even find out what your neighbours paid!
Searching for sold prices is now just as easy as searching for property, and you can now look at the sold history for a specific street using our mobile site. When viewing a property listing on the Rightmove mobile site, simply use the 'Nearby Sold Prices' tab to see what property sold for in that area from as far back as May 2000.
Look out for further improvements and sold prices on our apps – coming soon!