Year-end forecast revised to +8%, in spite of first fall of 2014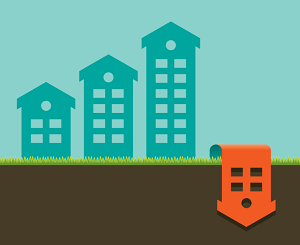 Price of property coming to market falls for the first time this year, down by 0.8% (-£2,116) this month, leading to fall in annual rate of growth from 7.7% to 6.5%
2014 still 'the year to move' in spite of seasonal slowdown and cautious tone from Bank of England
Help to Buy success in unlocking higher deposit middle-market: while Mortgage Market Review tightening will restrain buyers in high loan-to-income brackets, nearly half of home-movers who expect to buy over next 12 months are 'equity-rich third-timers'
Speedier sales: average time to sell falls to 65 days from 75 days in same period last year
London ripple effect spreads, especially in southern regions: upwards price pressure remains where shortage of supply still fuels price growth
Rightmove upgrades 2014 forecast: new seller asking prices will see an 8% annual increase at year end, hitting the top end of our original forecast of 6% – 8%

The price of property coming to market has fallen for the first time in 2014, down by 0.8% (-£2,116). There is evidence that the frenetic activity seen in some areas during the first half of the year is cooling, in part due to stricter mortgage eligibility criteria and previously pent-up demand having now been partially satisfied.


However, the significance of the first fall of the year in new seller asking prices should not be overstated in spite of the dampening effect of the more cautious tone from the Bank of England. July has seen price falls in six of the last ten years, with this drop largely reflecting a normal seasonal slowdown. Despite the summer lull Rightmove has reviewed its 2014 forecast made in December last year, and now predicts that prices will rise by 8% during 2014 as a whole, at the very top end of our original 6% to 8% range.


Miles Shipside, Rightmove director and housing market analyst comments:

"A price fall in July is not unexpected as prospective buyers turn their attention to the summer holidays, not to mention the added distraction of an engaging World Cup. Buyer confidence may also have taken a knock with suggestions that mortgages are becoming harder to get and repayments may get more costly sooner than originally anticipated should the rumours of an interest rate rise before the next election come true."


2014 still 'the year to move'

The Bank of England is trying to cool some of the existing and potential excesses of the housing market, with affordability, personal debt and default risk all high on the agenda. The Mortgage Market Review (MMR) and additional high loan-to-income and stress-testing guidance, along with suggestions of earlier than expected interest rate rises have had a dampening effect. However, while lower than in the latter months of 2013, Bank of England mortgage approvals are still running at an average of over 60,000 a month, 23% higher in the year to date than during the same period in 2013, and 40% above the 48,162 monthly average between 2008 and 2012. It is also likely that current mortgage approval numbers are still being curtailed by the hangover from the implementation challenges of MMR.


Shipside says:

"Market conditions still compare favourably with this time last year, with growth in both the economy and employment, plus a comparative thaw in mortgage availability. The 'year to move' window looks likely to be open for a while longer yet, though we expect market activity will slow down in the run-up to the election in May next year."

Help to Buy success in unlocking higher deposit middle-market

One of the desired outcomes for Help to Buy phase two was to help energise the all-important bottom-end of the housing market, thereby helping more home-owners move up the housing ladder and unlocking the middle market. Rightmove research of more than 27,000 potential home buyers looking to purchase in the next 12 months shows that by far the largest group are those who would be buying for at least the third time. Market activity often gets kick-started by first-time and second-time buyers, and while they make up 28% and 26% respectively of intending buyers, 46% are seasoned 'third-timers', who often benefit from decent equity and consequent greater buying power. Movers in this sector create knock-on activity in the wider economy, and those down-sizing free up larger homes which helps to create more efficient use of the UK's housing stock.


Shipside observes:

"First-time buyer numbers have been boosted since March 2013 by the two Help to Buy schemes, so this is an interesting shift in activity to higher up the housing ladder. The biggest and most active group of those looking for a new place to live are those with access to larger deposits, third-timers who have built up equity on at least two previous moves. They are home-owners who have often been holding back as the decision to move has considerable impacts on finances and family, but they now have increased chances of making a sale at their desired price and raising deposits that will get them through the MMR barriers. The unleashing of this more affluent group, plus good supporting acts from first-time and second-time buyers, will mean that the musical chairs of trading up and down will continue in the second half of the year having been kick-started by Help to Buy in the first half."

Speedier sales

New Rightmove research into average 'time to sell' shows that it fell to 65 days in the second quarter of this year compared with 75 days in the same period last year. With a greater likelihood of a quicker sale, and with a national average appreciation in asking prices of over 6%, more are being tempted to move leading to a modest but encouraging increase in the supply of property coming to market.


Shipside notes:

"Faster turnover of property breeds confidence among potential sellers, bringing more to market. This is important to help satisfy pent-up buyer demand and it also helps to keep a lid on prices if there is more property choice for buyers and more competition among sellers."


London ripple effect spreads

Upwards price pressure continues where the supply of property coming to market remains tight, or the properties on the market are not of the quality that buyers are looking for. This is especially being felt in the London-driven southern regions. While the national average shows the number of properties coming to market is up by 9.4% this year compared to a year ago, supply remains more constrained in the high-demand commuter and second-home hotspot areas of East Anglia (+5.0%), the South East (+5.8%), and the South West (+5.9%). London itself has seen a boost in property coming to market, up by 15%, which will act as a brake on prices rising further in areas that buyers judge to have an excess of over-priced or poor quality supply.


Shipside adds:

"London has seen a jump of 28% in the number of properties coming to market this month alone compared to the same month in 2013 as some sellers are looking to cash-in, move out or commute. That will add to price-rise pressure in the outer London boroughs and neighbouring regions as the ripple effect continues to spill out, and property stocks remain sparse in their target areas."


Rightmove upgrades 2014 forecast

While the annual rate has fallen from 7.7% to 6.5% this month, continuing momentum leads Rightmove to predict new seller asking prices will see an 8% annual increase by the year end, hitting the top end of our original 2014 forecast of between 6% and 8%. While the number of properties coming to market has increased by nearly 10% year-to-date compared with 2013, the UK suffers from a structural deficit in housing stock, with the more popular areas still having an excess of demand compared to supply. Indeed demand as evidenced by enquiries sent from Rightmove to agents is up by 27% in the first half of 2014 compared with the same period in 2013, to an average of 3.7 million enquiries per month.


Shipside concludes:

"We have upped our forecast to the top of our range, because while there is more buyer choice due to increased property churn, the extra supply is not in the main "London ripple" areas of highest demand. In addition, momentum is building in other parts of the country, with the ripple effect having also reached the northern cities of Manchester, Leeds, York and Liverpool.  We forecast a slower-paced second half of 2014, but with bigger-deposit third-time movers entering the fray and lenders still having lending targets to meet, there is still enough momentum to see an 8% national average increase in new seller asking prices. The fundamentals for making 2014 the year to the move still hold good."