School catchment indicators now available on every property on Rightmove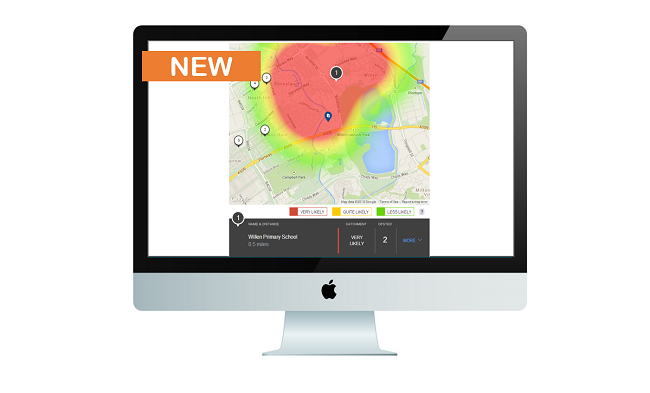 This week sees the launch of a new School Checker on all properties on the site, following research that found it to be the most important factor that influences people when choosing a location.
The feature makes Rightmove the only property website to include catchment indicators for the whole of Great Britain on over one million properties for sale and to rent.
Various focus groups facilitated by Rightmove found that finding the right home near the right school can be a minefield, as up until now there has been no destination that connects the two.
Rightmove has partnered exclusively with School Guide, an independent resource which provides the most comprehensive schools data-set.
Each listing on Rightmove will now display a catchment area indicator using heat maps based on the last available historical admissions data. The latest Ofsted/HMIe/Estyn rating is also included, along with links to find out more about the school from the School Guide website.
The new School Checker gives home-hunters yet another reason to turn to Rightmove first when researching, home-hunting or selling and you can use the information to help you win more instructions.
An extensive nationwide multi-media marketing campaign will accompany the roll-out of the School Checker across desktop and mobile platforms in May and June, including outdoor and TV.