View sold prices on your mobile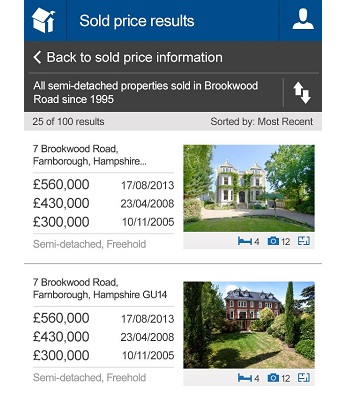 We've made a number of improvements to our mobile site over the last few months and one that we are particularly excited about is the introduction of sold prices on mobile.
Head of Mobile, Alistair Banks says "The popularity of viewing sold prices on our main site has encouraged us to incorporate this onto our mobile site, we are hoping people find this useful and yet another reason to search Rightmove on their mobile".
This fantastic new feature has been launched this month and we will continue to make things better to ensure the same great experience can be had whether your using our mobile or regular site.
Click here for more information on the Rightmove mobile site