Get a Home, Not a Headache – Shared Ownership and Help to Buy explained
With the announcement that 175,000 more Londoners will qualify for Shared Ownership following a shake-up of eligibility criteria this spring, and the rising popularity of Help-to-Buy, it's clear that there are a growing number of affordable ways first time buyers can get onto the property ladder. 
Yet, with this ever growing choice comes a whole host of questions: How do all these schemes differ, and which option is best for me? What criteria do I need to meet? Will there be masses of paperwork and hoops for me to jump through when applying for Shared Ownership or Help-to-Buy?
Aimed at getting all first time buyers fully clued up on the differences between Shared Ownership and Help-to-Buy, L&Q has launched its PricedIn Learning campaign, giving everyone the opportunity to assess which scheme is best for them, and offering advice on what to do next.
Independent Mortgage Advisor Helen Wyles summarises some of the key differences:
"The government's Help-to-Buy equity loan is great if you've got the funds to cover a 5% deposit and all the costs of buying a home – the loan is interest free for five years, but remember after that, you will have to pay a monthly charge on it, and it must be paid back within 25 years."
 Shared Ownership, on the other hand, allows buyers to purchase a share in a property, renting the rest at a subsided rate.  The deposit required can be as little as 5% of the value of the share of the property (for a 25% share in a property worth £400,000 for example, the deposit required could be just £5,000*).
Helen continues,
"Shared Ownership is a fantastic way to get onto the housing ladder, it means you can buy a home of a higher value than you would have on the open market, and the monthly payments are really achievable."
From April, changes to the Shared Ownership will mean even more people will become eligible for the scheme.  For most Shared Ownership homes, buyers will no longer have to live or work in a particular borough and maximum income levels will be increased to £80,000 (£90,000 if you are buying in London).

L&Q has a wide selection of new homes available for Shared Ownership.  Bringing the landmark Walthamstow Stadium back to life, L&Q's Stadium Place is a collection of 99 one to four bedroom apartments, houses and maisonettes.  With prices from £80,000 for a 25% share, the development offers buyers a chance to own a piece of London history, with homes are set behind the former stadium's iconic Grade II listed wall of neon lights.
Due for release in the spring, Quebec Quarter offers 69 one and two bedroom high specification Shared Ownership apartments.  Set within peaceful, fully landscaped grounds in Canada Water, one of South London's most significant areas of redevelopment, the development is just a 12 minute commute from London's West End.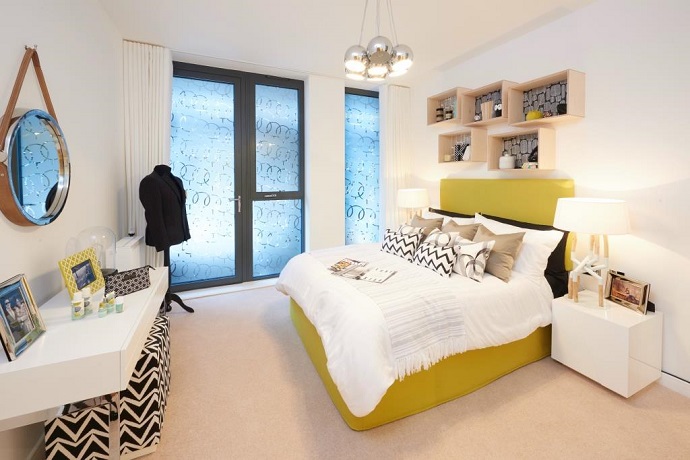 ---
For a complete guide to the differences between Shared Ownership and Help-to-Buy visit
www.lqpricedin.co.uk/learning
 @LQPricedIn
#PricedInLearning