How new EU rules could change home-buying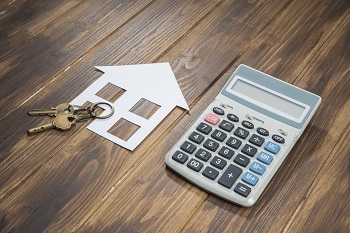 From 21 March 2016 new mortgage rules from the EU will become mandatory. These rules are called the Mortgage Credit Directive.
For the majority of people looking to get a mortgage, you may not notice much of a difference, but for a few the changes could feel fairly significant.
Here, the Money Advice Service tells you what to expect.
Second charge mortgages
Second charge mortgages are loans that are secured against your home, allowing you to use any existing equity you have in your property.
These loans will now be subject to more detailed affordability checks than before.
Affordability checks take into account your regular household bills and outgoings, along with any debts such as loans and credit cards, to see whether you can afford your mortgage repayments.
The checks and disclosures required are the same as you would experience if you were applying for a standard mortgage.
Buy-to-let mortgages
There are two common terms to describe a buy-to-let (BTL) mortgage application. The first is often referred to as a "commercial" buy-to-let. This is where you buy a property with the specific purpose of renting it out and is the most common reason for a BTL mortgage.
The second is referred to as "consumer" buy-to-let. The key difference is that, with a consumer buy to let, you have not purchased the house with the specific purpose of renting it out. Examples could include if you are relocating for a period of time, and need to let out your house while you're away, or you have inherited a property that you want to let.
As a consumer landlord you have to meet the same mortgage rules as prescribed by Financial Conduct Authority (FCA) around affordability and disclosure as someone applying for a residential mortgage. A commercial buy to let landlord is not governed by the same financial regulation.
For those taking out a buy to let mortgage with the express purpose of letting out the property you could be asked to sign a declaration confirming the purpose of your mortgage.
A seven day reflection period
New rules now mean you will be provided with a binding offer and be given at leastseven days to review, make comparisons and assess the implications of accepting your lenders' offer.
Lenders can only change what they've offered you in limited circumstances – if the information you have given in your application is false, for example.
You will still have the right to waive this reflection period to speed up your house sale if you need to.
Your borrowing cost calculations
Currently you're provided with an Annual Percentage Rate (APR), which shows the total yearly cost of a mortgage and is expressed as a percentage of the loan amount.
New rules now require the use of one or more APRC calculations instead.
The APRC although calculated in a very similar way now includes any fees such as valuation or redemption fees associated with your mortgage deal.
This will give you a more thorough comparison between mortgages deals that take into account these additional associated fees.
A second APRC is also required for mortgages which switch to a variable interest rate during the loan term. So, for example, when you switch to a lenders' standard variable rate after an initial fixed rate period.
This aims to show the cost of your mortgage loan after any rate changes over a 20 year period, against a relevant external reference rate or a benchmark rate set by the FCA.
Foreign currency loans
If you're making mortgage payments in a different currency the mortgage lender must now inform you of the potential impact of exchange rate fluctuations on your ability to meet future mortgage commitments. They will also be required to notify you if the exchange rate moves adversely by more than 20%.
Lenders must also provide the right to revert to another currency to help protect yourself against these foreign exchange movements.
The documentation you should receive from your lender
At the moment, most borrowers should receive a Key Facts Illustration document (KFI) from their lender, which provides information about the firms' service and is usually provided at the point where a product is recommended or chosen.
This KFI will be replaced with a new European Standard Information Sheet (ESIS) which lenders must begin using by 2019.
In the interim, lenders can continue using a KFI but only with additional disclosures containing the new mandatory information outlined above where they are applicable.
This may include a new additional APRC calculation and disclosures about the introduction of your binding offer and reflection period and are provided either within the existing KFI or as a separate document.