Estate agents in Lady's Green
8 agents found
SALES
haart estate agents selling in Newmarket have the local expertise to help with your property needs. Whether it's buying or selling as part of a multi-award winning estate agency, our highly trained team are dedicated to providing a high standard of service including FLINK our unique marketing tool which targets passive buyers from social media. We're also available for a call till 10pm, so don't hesitate to get in touch.
Read more

LETTINGS
To ensure that our service is personal and efficient, we deal with everything 'in-house'. Our 'Complete Management Service' means that you will only pay one fee. A full photographic inventory, registering the deposit, updating or renewal of contracts and contractor invoices etc. are organised as part of the comprehensive package. The Lemontree team has a combination of property management, maintenance and financial experience which are key areas to assist with the successful letting and management of your property. We currently fully manage over 300 properties in and around Newmarket and Soham and more recently 40 in Cambridge so if you would like to benefit from our fabulous service, please call us today!
Read more

Buying

01638 816060

Letting

01638 596322
SALES
LETTINGS

SALES
Selling your home is one of the biggest decisions you will make and can be one of the most stressful processes you can experience. You therefore need to choose your agent carefully. In an effort to assist you making this decision, we have set out the reasons why we feel that instructing Pocock & Shaw to handle the sale of your property is an informed and positive choice. With a rich heritage in selling and managing residential property, Pocock & Shaw is a forward-thinking company based on traditional values. Our knowledge of local property markets, combined with our energy, enthusiasm and integrity, together with our eagerness to succeed on your behalf, are among our strongest qualities.
Read more
LETTINGS
Pocock & Shaw is a well established leading independent estate agent and property management agency with over 28 years experience in the Cambridgeshire and Suffolk areas. Our busy lettings departments have become extremely successful offering a friendly yet professional service.
Read more
Sales

01638 816061

Lettings

01638 816062
SALES
LETTINGS
When it comes to buying or selling trust Tylers. Established nearly 25 years ago on the premise of local people selling local homes we have steadily expanded to now offer three office coverage and a full sales, lettings and mortgage service.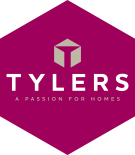 Sales

01638 816036

Lettings

01638 816006
SALES
LETTINGS
Your Local West Suffolk and East Cambridgeshire Agent Modern property expertise with a proven track record. Whatley Lane offer residential sales and lettings across West Suffolk and East Cambridgeshire.
LETTINGS
Choose your local Newmarket William H Brown office… We're a long-established estate agency brand; in fact William H Brown has been trading since 1890, so you can trust we are experts in our field. If you need a little more convincing here's a few more reasons to choose William H Brown as your estate agent…
SALES
Choose your local Newmarket William H Brown office… We're a long-established estate agency brand; in fact William H Brown has been trading since 1890, so you can trust we are experts in our field. If you need a little more convincing here's a few more reasons to choose William H Brown as your estate agent…