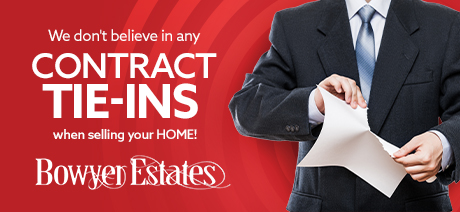 paragraph

At Bowyer Estates, property is our passion and we want to ensure all clients 'BE happy' with their choice of appointed agent. Therefore by choosing Bowyer Estates, you are picking a Bright & Energetic agent, who may not be the biggest, but is certainly the Best....or so we believe!

paragraph

As an independent agent, we offer a fresh & unique approach to the process of buying, selling and renting and understand that the key to success is making the right connections between sellers, buyers, Landlords and tenants.

Serving Northwich and its surrounding areas, we believe in giving you the most honest advice with regards to your property, based on the current local market conditions.

In addition, we also appreciate that the process to an efficient transition in selling or letting a property if finding the right person for the right property at the right price and that the most important detail which can make a difference to any negotiation, whether it be between a Landlord and Tenant or Seller and Buyer is the interpersonal skills of the person standing between them.

Here at Bowyer Estates, we have skilled staff, who are trained in the art of diplomacy and this along with their unswerving commitment, is what helps in reaching an agreement between parties who each have different views and agendas.

Experience

Having worked in Residential Sales and Property Rentals and Management for over 20 years, Director Clare Bowyer has forged a sturdy reputation and gained a wealth of knowledge on the local property market, having previously worked for both corporate and independent agents.

Having lived in Northwich all her life, Clare is aware of the features and benefits the area offers, which means you are entrusting your property to someone who can provide your buyer or potential tenant with insightful details, thus ensuring their requirements of the area can be met and in turn providing you with a sale or let as quickly as possible.

The belief Clare has, having worked in the industry and hearing many a client's issues with other agents is that communication is paramount, even if there is nothing at all to discuss, as she appreciates a client just wants to be up-to-date. Therefore, you can be sure that with Bowyer Estates we will endeavour to provide you with an unprecedented level of service which is second to none.

So, if you are looking for an agent who is as passionate about your property as you are, then choose Bowyer Estates.

NFoPP CMP Regulation

To give all our clients peace of mind, Bowyer Estates is a member of the NFoPP Client Money Protection Scheme. We adhere to the highest standards of professional conduct that ARLA and NAEA Propertymark require to ensure your money is always safe.
Contact us
Check out our available properties
You can see the properties we're currently marketing for sale by clicking the button below:
View properties