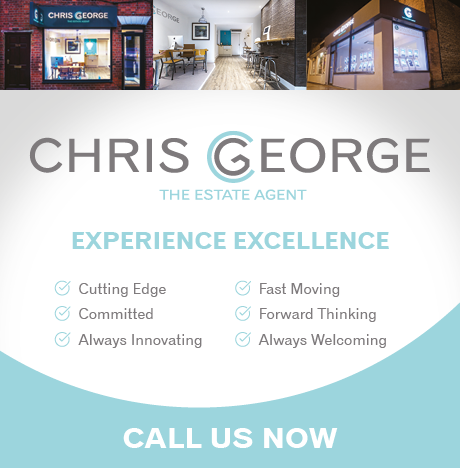 Title
Chris George The Estate Agent
paragraph

The business of buying and selling your home is changing fast - but one Kettering estate agent is making sure they are at the forefront of the home sales revolution.




By combining the best of traditional customer service with the latest techniques in online sales and marketing Chris George The Estate Agent has become the town's market leader in less than 18 months.




A recent survey by the leading for sale sign analysts, names Chris George as number one on the street. In March more than a quarter of all Sold boards displayed in the town were by Chris George the Estate Agent, putting the company at number one in this long standing measure of success.*




The survey also concluded that Chris George the Estate Agent has sold more flats, terraced, semi-detached and detached homes than any other estate agent.




But that's not the whole story, for Chris George the Estate Agent also leads the way when it comes to online marketing, capturing the number one rating in new listings, available stock, click through rate and speed of sales.†




This means the company not only has a bigger choice of homes in its portfolio but it also takes less time to sell them.




SO WHAT'S THE SECRET?

At Chris George the Estate Agent the secret is that the needs of the customer come first, with unparalleled levels of customer service from their experienced and enthusiastic staff.




The company has been built on the tried and tested values of traditional service allied to the speed and efficiency of the latest online marketing techniques.




And they also give the customer the best after sales experience in the business.




A truly first class agent, as well as finding buyers for their clients' homes, has a vital role to play once a sale has been agreed. For Chris George it's not just about striking a deal but seeing it through to a conclusion - something that can be a tense and complex business that needs to be handled with tact, diplomacy and patience.




Two new members of staff have recently joined the company to strengthen the after sales experience - making sure things run smoothly from offer to completion.




Chris George the Estate Agent has led the way by setting new standards and always insisting on the best, whether it's professional photography for every home it takes on, introducing a high tech system that informs every staff

member exactly what is happening with every sale or reinvesting in the business to stay on top.






Contact us
Check out our available properties
You can see the properties we're currently marketing for sale by clicking the button below:
View properties