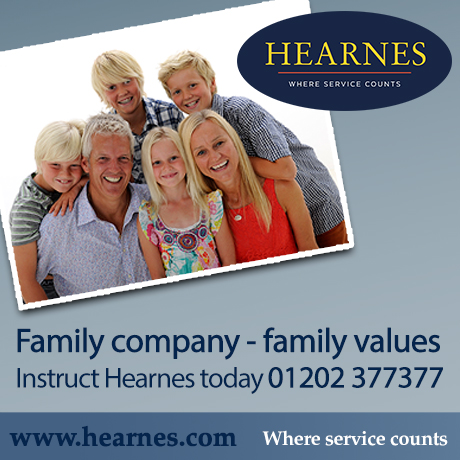 paragraph




Hearnes Estate Agents was set up in 1996 by Lyndon Le Boutillier and Lynda Hearne. Lyndon had been working in Estate Agency since 1982 and Lynda had been working in a customer service industry. They decided to open their own office in Bournemouth Town Centre after researching the local market. As committed Christians they believe their clients deserve a standard of service which was both ethical and effective. "We always endeavour to understand our clients' real needs and fulfil them in a way they have every right to expect. We expect them to judge us on how well we achieve these aims."


The business grew quickly and they married in 1998 and opened their second office in Ferndown shortly after. This was followed by an office in Ringwood. In 2006, just before the birth of their fourth child, Lyndon had a skiing accident which meant an 18 months' recovery. The Bournemouth Office was sold to a leading international estate agent during this time.


Sally Gravener and Anthony Holtom then bought into the company in 2010 as Shareholders and Directors, running the Ringwood Branch. They brought with them a huge wealth of experience and local knowledge. In 2013 we moved back into Bournemouth town centre and the original Hearnes site was re-opened by Sally.

Alan Gosgrove in Wimborne was then incorporated by Hearnes, who rebranded it in 2014 with Mark Stylianou joining as a Shareholder and Director.


Hearnes Lettings was formed in 2009 and again has gone from strength to strength. Andrew Webb joined in 2011 as the Lettings Director and has grown the business to cover a large area in Dorset and Hampshire. James Hadley-Clift was appointed Director of the Ferndown Branch in 2015 after 5 years of extremely successful service. In 2016 a new office in Poole opened incorporating; Sales, Lettings, Land and New Homes with Gareth Davies joining as Director and Shareholders.


All the directors of Hearnes believe in giving excellent customer service and being the best they can be. From the start, they set out to change people's perceptions of estate agency; to prove that friendliness and professionalism can go hand in hand; to be open and straightforward and always be ready to help; to be responsive and accountable and live up to every promise they make.


They all try to support their local communities and offer the highest of standards in business. They all try to buy from and support local companies and sponsor many charities, community projects, schools and sports clubs. These include; Poole Town Football Club, Ringwood and Ferndown Schools, Ringwood and Ferndown Carnivals, The New Forest Show, Ellingham Show, The West Hants Club, David Lloyd Sports and Leisure, The Rotary Club of Ringwood, Dorset, Broadstone and Wimborne Cricket club, Junior football teams, Salterns Alliss Merlo, British Legion, Poulner Scouts, to name a few. Our most recent charity is Julia's House whom we are trying to raise £25,000 with each sale from our new Poole Office. The first 50 homes we sell, Hearnes will donate £500 from our fee to this charity. Hearnes are looking forward to celebrating their 20th anniversary in October and hope to help many more households move home over the next 20 years whilst continuing to be involved in supporting their communities.


paragraph

Ask our clients why they feel so at home with us and among the variety of reasons, certain common factors are bound to emerge.

No tied sole agency agreements binding you to a single agent for any long period*
Free premium listing on Rightmove for every property generating approximately 35% more enquiries than standard listings.
Service Charter giving guaranteed service levels
Free Rightmove performance reports emailed/posted to you regularly for you to check activity on your specific property
Client feedback after every viewing
Regular contact to update you on changing market
conditions and buyers' reaction your home
Truly independent to ensure impartial, unbiased advice
Friendly, knowledgeable people always ready, willing and more than able to help
Top quality photography and brochures to present your property in the best light
Eye-catching effective advertising in local and regional media and on the internet
Traditional values of a family owned and run business
Accompanied viewings
Working practices based on sound Christian principles of honesty, fairness, integrity and helpfulness
Quality property photography, including aerial shots if required
All calls returned - and mobile numbers available for all staff

*Some Estate Agents will ask you to sign an agreement for as much as 20 weeks which you cannot then get out of, even if the agent does not deliver the expected service. At Hearnes we do not understand what benefit this is to our clients. We are confident in keeping our clients through good service, not contracts.

paragraph

Hearnes Estate Agents - Properties for sale across Hampshire and Dorset

Whether you're buying or selling, whether your ideal home is a new apartment, a period property or anything in between, with the help of Hearnes Estate Agents, you can look forward to finding what you want, finding a serious buyer and enjoying a smooth, successful transaction from beginning to end.
Contact us
Check out our available properties
You can see the properties we're currently marketing for sale by clicking the button below:
View properties