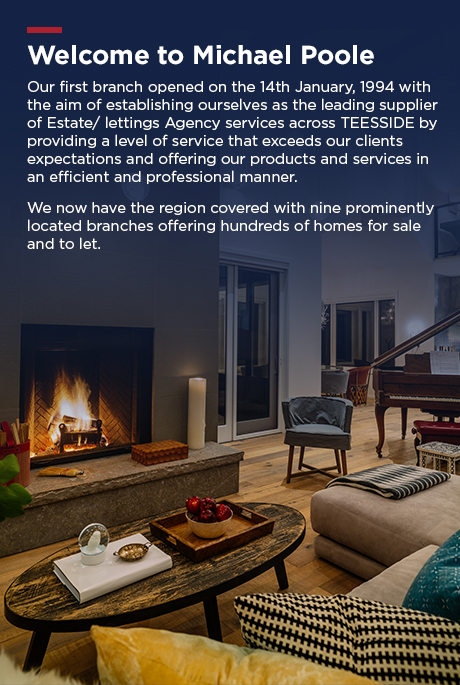 Title
Michael Poole Ingleby Barwick
paragraph

Ingleby Barwick is ever increasing in popularity and yet in the 1970s, it was little more than a gleam in a planner's eye. In 1969, Yarmside Holdings bought land for housing and in the late 1970s, the first houses were built at Lowfields. Since then, it's fair to say a housing explosion has taken place - and they're still being built. We've all heard the claim, for example, that it was once the largest private housing estate in Europe. Hey, even Juninho lived there, the Little Fella's Priorwood Gardens house becoming a place of pilgrimage for Boro fans in the 1990s.

All the building of new homes has led to an expanding range of shops and facilities, with a new leisure centre, next to All Saints Academy, on its way too. The Ingleby boom shows little sign of abating, if you live in Ingleby, you live in one of six "villages" - Lowfields, Beckfields, Broom Hill, Round Hill, Sober Hall or The Rings. All of them provide high quality housing both for sale and TO LET in Ingleby Barwick, in a safe environment that has long been a draw for people moving onto the estate.

The education facilities attracts buyers to Ingleby Barwick, numbers wise, it has six primary schools - Myton Park, Ingleby Mill, Whinstone, St Therese of Lisieux RC, Barley Fields and St Francis of Assisi - and two secondary, All Saints and Ingleby Manor Free School and Sixth Form. Every community needs a decent pub and Ingleby has three: The Beckfields, the Myton House Farm and the Teal Arms.

For more active pursuits, there's a Bannatyne Health Club at Myton and, near the Jubilee Bridge, a nine-hole golf course/driving range and bistro. Adjoining All Saints Academy is a well-stocked public library and over at Beckfields, there's a community hall where, appropriately enough, small community events are held and groups meet. Churchgoers have St Francis of Assisi C of E and the new St Therese of Lisieux RC to worship at.

And for the kids, Romano Park - behind Tesco since 2009 - offers play equipment, a footie court and all manner of fun.

Michael Poole Estate Agents have had their prominent branch based at the Myton Park shops for many years now and have handled the sale and rental of literally thousands of properties in that time. They have an very experienced team handling the sale of homes ranging from apartments under £100,000 to large executive properties around £600,000.

Should you be searching for an estate agent in Ingleby Barwick to put your property on the market our Sales Agents will be happy to help and arrange a free market appraisal. If you are a landlord considering letting your property in Ingleby Barwick or need advice our ARLA qualified Lettings Agents are on hand to support you. .

paragraph

We take marketing extremely seriously and you just have to compare the quality of our office presentation, website presence, and property information with some of our competitors to see why we are so successful in selling and renting across Teesside.

paragraph

Through our membership of the Relocation Agent Network, which is a division of Cartus the premier provider for global relocation services, we have unique access to out of town buyers moving into our area. In addition to families relocating with Cartus the Relocation Agent Network Members help house movers across the country by referring buyers and sellers from one area to the other.
Contact us
Check out our available properties
You can see the properties we're currently marketing for sale by clicking the button below:
View properties