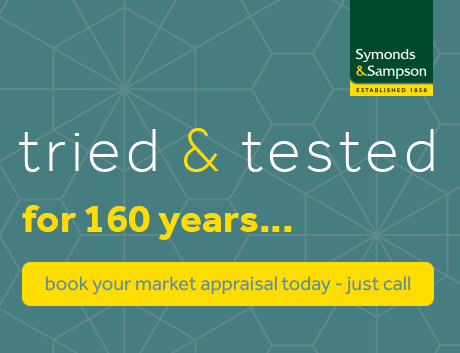 Title
Our Lettings Department
paragraph

Residential Property Letting Service

You are in good hands

Whilst we are proud of our rural roots, dating back to 1858, we are pleased to offer a 21st century service to a wide variety of clients and have grown into one of the leading letting agents in the area.

We successfully let and manage a range of property throughout the region on behalf of private clients, local estates and landowners, investment landlords and property companies.

Letting offices are situated in Dorchester, Sherborne, Yeovil, Axminster, Beaminster, Bridport, Blandford, Poundbury and Sturminster Newton. We are regulated by RICS in respect of professional standards and the holding of client money, governed by ARLA (Association of Residential Lettings Agents) and the industry Ombudsmen, and all staff are trained to ARLA Technical Award level.

In addition to our own website, symondsandsampson.co.uk, we are pleased to be associated with The London Office and specialist property websites Rightmove and Zoopla (incorporating Primelocation) amongst others, each providing National and International marketing exposure for your property.

Our aim is to develop long-term client relationships and we always look forward to welcoming new clients.

paragraph

Where to start

The first step towards letting your property is to meet with us for a Lettings Appraisal. We provide this service free of charge and with no obligation. Every property is different so, when assessing rental value, we take account of accommodation, condition, location and current demand. In addition, we have extensive knowledge of other properties currently on the market and historic information on rents achieved. During the appraisal we will advise you about any action you could take to help maximise the rental income and the property's desirability to potential tenants.

Furnished or unfurnished

Demand for unfurnished accommodation is far higher than the demand for furnished.

Unfurnished - carpets, curtains/blinds or at least curtain tracks or poles, light fittings and appliances are preferable not essential. Tenants do however expect a cooker or oven and hob.

Furnished or Part Furnished- Most tenants seeking a furnished property have at least a few possessions so it is important be flexible.

Presentation - First impressions count!

If your property is present well, it may not only achieve a higher rent but tenants are more likely to respect it.

Decoration - When redecorating choose a neutral colour and use emulsion rather than wall paper.

Gardens - Routine garden maintenance is normally made the tenant's responsibility. However, if your property has a large garden, we recommend that you employ a gardener to look after it during the tenancy.

Selecting and attracting the right tenants

At Symonds & Sampson we fully understand that excellent presentation and maximum exposure of our clients' properties play key roles in securing suitable tenants. We will discuss your particular requirements in detail and will find the most suitable tenant for you.

Effective Marketing - Our team will commence the process of finding a suitable tenant. Your property will be featured on Rightmove, Zoopla amongst others and we are active on social media which has become an essential tool in marketing rental properties. Over 70% of people moving home use the internet to search for a property.

Capturing the company movers - Statistics show that a significant number of house-moves in the UK are a result of job relocation.

References and Financial checks - When a tenant has been found we carry out strict referencing procedures using a specialist independent referencing company in most cases. This essential and detailed process gives us an understanding or tenant's personal and financial circumstances in addition to previous agent/ landlord/ accountant references. In the event of an adverse report, we will discuss options such as a guarantor and/or rent paid in advance with you.

Setting up the tenancy

It is essential to have a comprehensive tenancy agreement and detailed inventory/schedule of condition prior to each tenancy.

Tenancy Agreement - We use a TA which has been carefully designed to protect your rights to possession, to help control the tenant's activities, to ensure that you have redress if you property is not looked after carefully and to comply with standard mortgage lender requirements. Most tenancies are governed by the housing act 1988 (as amended)

Inventory/Schedule of condition- It is highly recommended to have an independent inventory carried out prior to the commencement of the tenancy to protect landlords' and tenants' interest.

Protection of Deposits - A part of the Housing Act 2004 the Government introduced tenancy deposit protection of all Assured Shorthold Tenancies. All deposits paid since 6th April 2007 how have to be registered with a Government approved scheme within 30 days of receipt. The level varies but it is usually the equivalent of 6 weeks rent. We use The Deposit Protection Service (DPS). More details can be found on depositprotection.com or tel: 0330 303 0030

Rental Payment - When the tenant signs the TA, we collect the 1st month's rent in cleared funds prior to the tenancy commencing. At the same time we require a standing order for future payments.

Council Tax and utility bills - In addition to the rent, tenants pay for water charges, council tax, gas, electricity, telephone bills, oil, LPG and drainage unless otherwise negotiated.

Buildings and Contents Insurance - Landlords should ensure that they have adequate household insurance cover in place. Tenants are responsible for insuring their own contents and personal belongings.

Leasehold properties - If your property is leasehold, your lease will specify whether or not to obtain permission to sub-let from the freehold company or managing agent. It is essential to clarify the situation before marketing your property as some leases place restrictions on the type of sub-letting that will be approved.

Taxation - Overseas landlords are responsible for obtaining their own exemption certificate and the appropriate forms should be submitted as early as possible as they may take several weeks to process.

UK Resident Landlords - If you are a landlord resident in the UK, your net income from your investment property is subject to income tax, the level of tax depending on your total income.

Non UK Resident Landlords - The Non-Resident scheme is for taxing the UK rental income of persons whose "usual place of abode" is outside the UK for six months or more. If you are treated as a non-resident landlord you still have to pay UK income tax on rental income from your UK property.
Contact us
Check out our available properties
You can see the properties we're currently marketing for rent by clicking the button below:
View properties