Keep track of your Sent Enquiries to estate agents 
If you're searching for your next home right now, there's a good chance you've been scrolling through lots of property listings whenever you get a spare moment.
And if you already have a My Rightmove account, you might be already saving some of the properties that have been catching your eye.
But when you start contacting different estate agents to arrange viewings, or request more details, it can be hard to keep track of the properties you've enquired about already, especially if you're comparing lots of options.
Our Sent Enquiries feature is a quick and easy way to keep track of your home search, all in one place.
When you're logged in to My Rightmove account and you've sent your first enquiry, the property will be visible in your 'Sent Enquiries' list. You'll then be able to see a list of the homes you've requested details for, and when. If you don't have an account yet, you can create one here.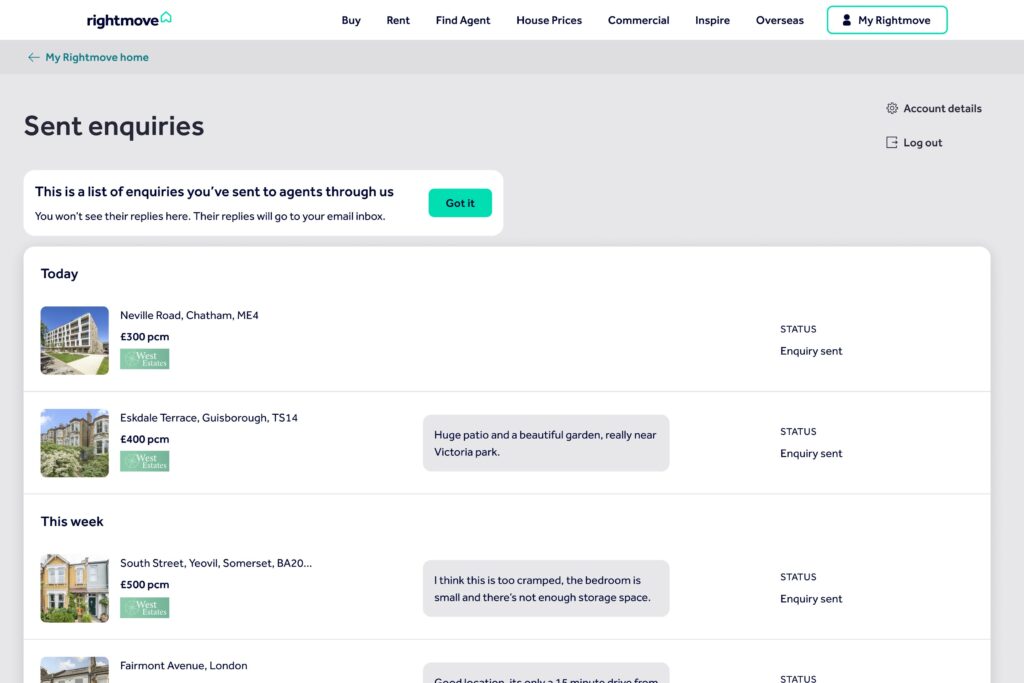 There will also be a note added to the property cards of the homes you've already enquired about when you're scrolling through listings. So you can see which homes you've already been in touch with an estate agent about.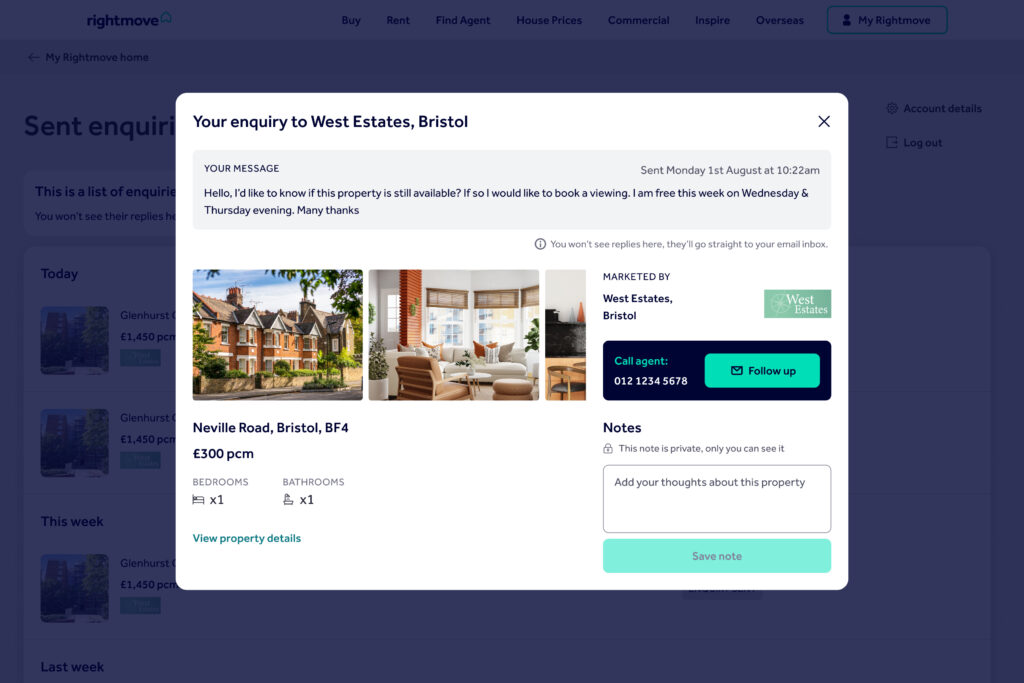 Sent Enquiries is just one of the great features you get access to with a My Rightmove account.
Other features you can use with an account include Where Can I Live, which helps you to find the areas with homes that match your budget in places you want to live close to. You can also set up instant property alerts, save properties – and add them to custom lists, draw areas, save your searches, and many more!
If you don't already have a My Rightmove account, create yours today.