A surprising move to the big city was our right move
Retirees Marie and Brendon had lived in Darlington for 35 years. But both their children had left home, married and started families of their own in London. So, the couple decided that they wanted a change: something different, an adventure. They had an opportunity to embark on a final life-changing journey and that was to move house. Their motivation? To live nearer to their children's families.
So, they sold their home in Darlington, put their furniture into storage and moved into their son's house in New Cross. This was their base and they started looking at potential homes from there. They looked at Rightmove everyday and set up property alerts. The checklist for their new, dream home included a ground floor apartment, something that was low maintenance, a quiet road and a veranda. They found a potential home on Rightmove and went to view it.  When they opened the door, walked into the building and walked up the stairs, they knew it felt like home; it was so welcoming and cosy. "We fell in love with it" Marie said. They felt that this was the house they really wanted and would have been bitterly disappointed if they didn't get it.
Similar properties currently on the market:
The home was built in the 1730s and according to the local paper in Wanstead, the Duke of Wellington himself slept in one of the bedrooms. Marie and Brendon really loved the period features in the property such as the fireplace and the window shutters. They were also big fans of some of the more modern elements in the living room as well as the inbuilt music system.
Marie said: "Believe it or not, we didn't actually end up with anything on our original checklist, but the house was perfect. We just got the wrong checklist". All their family and friends were both shocked and in awe of the couple's decision to move to London at their stage in life. They'd not followed the herd and had traded the quieter country life for the hustle and bustle of the capital city.
Once the pair had made the decision to move to London, they were full of excitement and never looked back. Since moving in, they compared living in their new home to like living in a tree house because the views they get are of all the beautiful trees.
Brendon added: "Wanstead has pleasantly surprised us. Wanstead High Street is beautiful; it has lovely streets and walk ways, there are always people on the street and in all the restaurants and bars." In winter, the couple heat up their fireplace, pour themselves a drink and read their books in front of a crackling fire. They recall how they miss their friends in Darlington but love entertaining in their new home.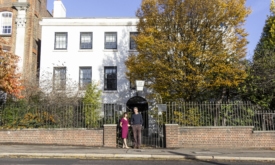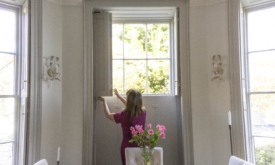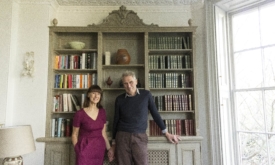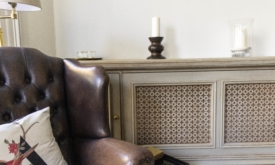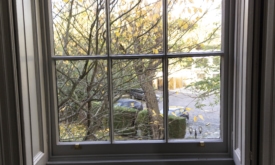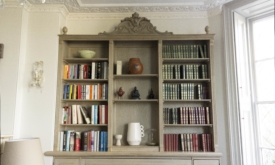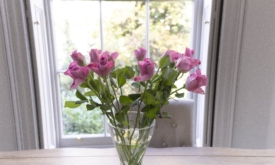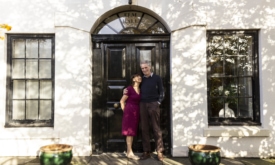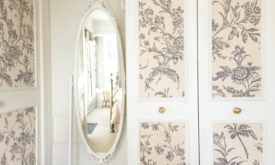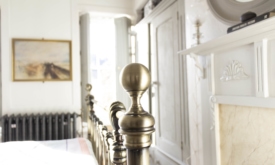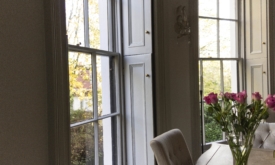 The couple also said they have been surprised by how much greenery London has to offer, which they love. Marie and Brendon enjoy being able to take advantage of the cultural diversity of the city, visiting all manner of different events, art exhibitions as well as popping into Borough Market for fresh food on a Saturday morning. They said that moving to London has totally exceeded their expectations.
The couple said that they have got what they had hoped for from London in terms of the social life, including picnics in beautiful green spaces and swimming in Hyde Park's serpentine.
Marie said the advice she'd give to other home hunters in similar positions is this: "Radical change is good, it enlivens you, it makes you think differently than before".
Need some pointers on how and where to find your dream home? Check out our buyers' advice page, here.
We'd love to share your special moving stories on Rightmove.
Submit your story for the chance to win an Amazon voucher!