Buying with shared ownership was my right move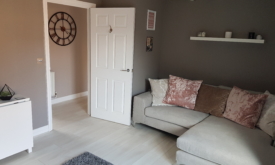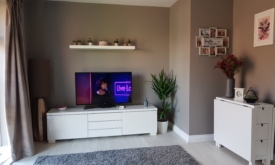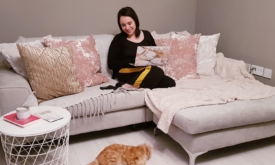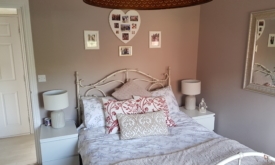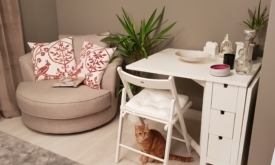 Izzi studied in Sheffield for three years and worked there for a further one year all while renting a property, but had felt really restricted by what she could do to her home. She took the big step of moving back to Milton Keynes to her parents' house, which gave her time to save up and decide where and how she could get onto the property ladder.
During her time at home, Izzi worked for a real estate company specifically in the rentals sector, so she had been at the forefront of the different challenges renters face as well as the cost of renting, all of which inspired her desire to want to buy and own her first home.
At the time, owning her own property hadn't seemed possible given what she was earning in her career so, after speaking with a mortgage adviser, she looked into the different schemes out there to help first-time buyers get onto the property ladder and found the experience truly eye-opening.
Her adviser had recommended shared ownership as Izzi's best bet so, soon after, she set up Rightmove property alerts to begin the search. She was searching for a three-bedroom property, in Milton Keynes and up to £80,000 – automatically only giving her shared ownership property alerts. These homes can generally move quite quickly once they come up on Rightmove, so she had to move quickly.
Izzi was on annual leave one Monday and a property alert email came through with exactly what she needed, meeting all of her criteria. She contacted the agent and viewed the flat the very same day, coming away thoroughly impressed. Unfortunately, someone else had already put in an offer earlier that day. Undeterred, Izzi submitted her own offer and, luckily, had all her paperwork ready giving her the upper hand. Her offer was accepted and Izzi went on to buy her first home with the help of shared ownership, owning a 35% stake in the property.
Since moving into her new place, Izzi feels a lot more independent, has more freedom and has since realised the monthly payments of both rent and the mortgage are a lot more affordable than renting someone else's flat. She's loved decorating the house and truly making it her own. If problems come up, she is responsible for getting them sorted, but this has just meant things get moving a lot more quickly than they would if she was waiting on a landlord.
The biggest challenges have been relying on friends and family for support throughout the buying process and making such big decisions on her own. For Izzi, the great thing about buying your first place with shared ownership is that you don't have the risk of being in a rental and the landlord giving you notice.  "Once you have bought a place, it is yours," she adds.
Izzi mentions that if you're thinking about buying your own first home with one of these schemes you should speak to as many people in the industry as possible to ensure you get the best advice about what to do and what not to do. "It's hard, but not as hard as you think it's going to be."
We'd love to hear your moving stories
Especially those first time buyer stories. Share yours with us for the chance to be featured on Rightmove. Share your story