Finding a sanctuary by the sea was my right move
Reader's note: This article was first published on 7th December 2018.
Julie's family home looked perfect from the outside but, in reality, her old home was not full of happy memories. It was a big family house with plenty of space that had served her family well, but as time went by she realised not all the rooms were being used and it had begun to feel empty. After ending an unhappy marriage, Julie set out to look for a fresh start in a home that would suit the next chapter in her and her sons' lives.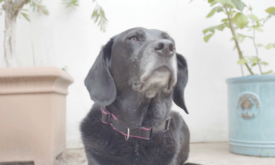 Julie originally had her heart set on moving to a very similar house to where she had been living – a large family home with a huge back garden. But after a year spent chasing a move to a property that just didn't seem to want to happen – with an offer eventually falling through – her mum suggested looking outside of her 'perfect vision' of what this next move should be.
Instead of seeking out a huge family home that reminded her of the past, Julie started to look at smaller properties in the area and, after finding one that suited all of her needs, just had this feeling she had found the right place.
The new property was perfect because it wasn't a fixer-upper at all – she could just walk straight in with her suitcases, her goldfish, her dog, cat and two sons.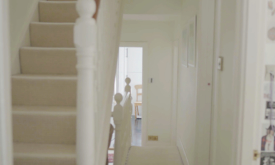 The home is in West Hove, a prime location with the high street just up the road and situated very close to transport links. Her main requirement for the new property had been to have enough space to be together with her sons but also enough room to have her own separate time as well. She had wanted the house to be a beautiful space that represented this next stage of life.
"Somewhere beautiful and uplifting. We all deserved that, we deserve beauty in our lives," Julie mentions.
Having moved to the new property, she now has space to express herself, take time to enjoy life's moments with her sons and to enjoy the beauty of the new home – which includes a glamorous 'Kim Kardashian' style glitzy bathroom.
While she's now a little further away from her friends and old neighbourhood, Julie admits she soon realised how conveniently placed public transport is to her new abode – there's a bus stop down the road, a train station eight minutes away and a high street full of restaurants, cafes and grocery stores just around the corner.
As well as all this, by taking a chance on a new local area and a different style of property to what she had been used to, Julie has discovered a whole new friendly neighbourhood to explore that is "very friendly and full of fun". A little bonus is being able to enjoy the beautiful, scenic walk down to the harbour with her dog.
This new home and space to live in let her fully move on to a fun, vibrant new chapter of her life. It's become a sanctuary, a rescue, even. She admits to feeling relieved and thankful she looked further afield when she did.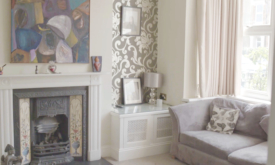 Leaving us with some words of wisdom, Julie advises anyone looking to move to really think about what you really want and what you need from your next home. "We need to think in a different way, the world is completely different and forever changing, what we wanted ten years ago is not necessarily what we want right now."
Moving to this new home confirms to Julie that she really did know what she was doing all along with this fresh start. She feels blessed and lucky every day.
If you're going through something similar to Julie, visit Relate for more help and advice.
We'd love to hear your moving story
Everyone has a moving story. Share yours with us for the chance to be featured on Rightmove. Share your story