Our new life on the Cornish coast
The couple moved from London to the tiny fishing village of Newlyn in Cornwall almost two years ago. They now rent a well presented one-bedroom flat on the ground floor of a converted pilchard factory, just a short walk from the sea and local amenities.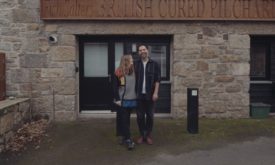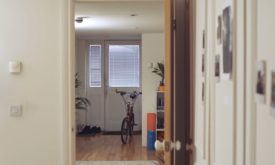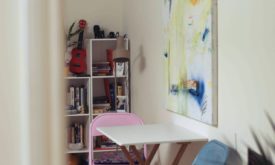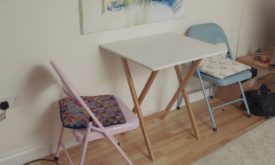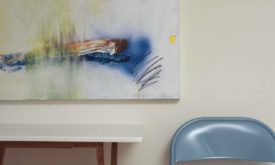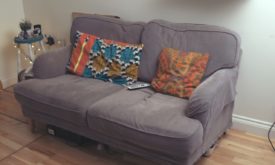 As a converted pilchard factory, the exterior sustains many of its original features including the brickwork and the factory sign across the front of all the properties. The property has its own private entrance, set back from the road. The front door and window of the flat are both dark in colour, which differs greatly from the interior of the property.
Although there is enough room for the two of them, the combination of light walls and wooden flooring gives the illusion that the property is a lot more spacious than it actually is. Despite having been decorated neutrally throughout, the couple have seen this as a great opportunity to add a pop of colour to each room by displaying their creative artwork and paintings all over their home.
Similar properties currently on the market:
The pair have really made the flat their own by using patterns and textures that contrast with the original features of the property to create a very homely and welcoming feel. The exposed brickwork in the bedroom creates a nice feature wall and the nook makes a perfect secluded working area, just fitting a small desk and chair.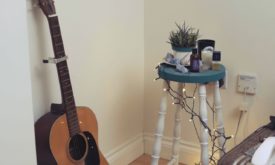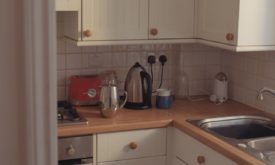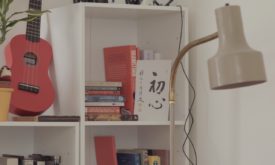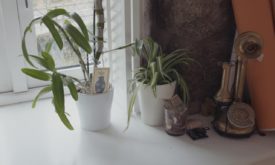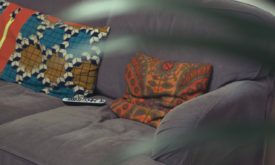 To find out more about why leaving London for Cornwall was the right move for Liz and Theo, read our article here.