I run a business from my period Enfield home
Juggling motherhood with running your own start-up from home is no mean feat, but Rightmove sat down with renter Amanda to find out how she found her happy.
The mother-of-two, who is a self-employed brand strategist, talked about the miracle her family experienced last December after moving into a two-bedroom home in Enfield just days before Christmas. But she explained that the journey to get there was far from smooth.
She said: "Before we moved here we'd been staying with my husband's parents as our last landlord sold our house (the only downside of renting as far as I'm concerned!) and I had looked at the property before.
"Michael was away so couldn't come and view it, so we left it and gave up any hope of moving in time for Christmas. We were really specific with the area we wanted to live in, so we used Draw a Search on Rightmove to select the exact area and signed up for email alerts, so we were notified whenever something was listed in that area.
"Then came the week before Christmas 2018. Not only has the house been relisted on Rightmove, it had gone down in price (no doubt, apart from us, no one really wants to move just before Christmas), so we went to have a look, applied straight away and four days later we had the keys. It was meant to be the perfect little house for the four of us."
Amanda lives with her husband Michael and their two boys, Zach, six, and Ollie, three. They pay £1,295 a month for their house.
Similar properties on the market:
The couple had always lived in Enfield, and with the pair of them both commuting into central London for work (Michael more so than Amanda), it's been invaluable to them that the nearest train station is just a ten-minute walk away.
"There are lots of things we love about this area, especially the parks and countryside walks nearby – a haven for two little boys, full of sticks to collect and bugs to find," Amanda added.
"Our last house had four bedrooms. I used to have a stationery business (I sold it in 2017) so needed an office and a garage to store all my stock. Now that I can work from a laptop, we don't need that much space and it's so much easier to keep it tidy."
There have been drawbacks, however – such as throwing out their mattress after it went mouldy in storage.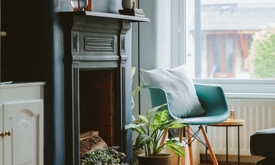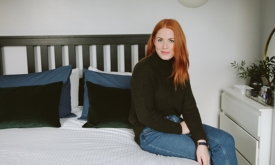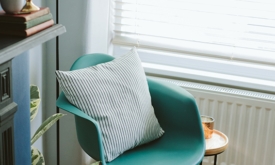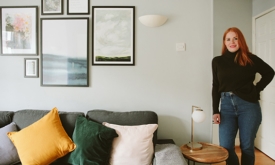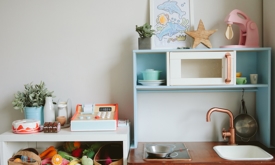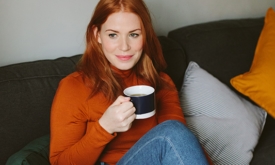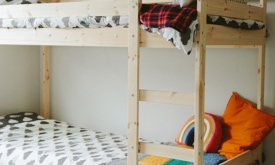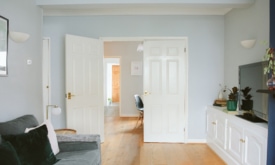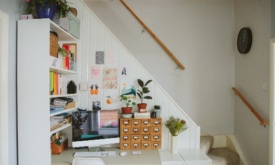 Amanda said: "Everything was all packed away while we stayed with my husband's parents – I didn't realise you could miss eating out of your own bowls until I unpacked it all again! We spent so long going through all the boxes, sorting and organising our stuff, then getting rid of a whole lot of it."
But Amanda also mentioned that the property didn't need any work doing to it when they moved in. It had impressive fireplaces, high ceilings and a chimney flue (which they painted) in the living room.
She even has a little nook by the stairs for her desk now, but occasionally still has to tell the children not to slide things down the bannister.
"I can't think of anything we don't like about where we live right now. We really have been lucky, with a great landlord, lovely neighbours and a great layout," Amanda added.
"We really loved our old house; at the time it felt like a forever home, so we were sad to move. Now we can't believe our luck to be living in a home that feels so perfect and reminds us again why we love renting."
In partnership with Refinery29
We'd love to share your special moving stories on Rightmove.
Submit your story for the chance to win an Amazon voucher!