Renting in a new area before we bought was our right move
Having lived in the small seaside town of Sheringham on the north Norfolk coast for 17 years, Miriam and her husband Derek were ready for change.
"We felt that we'd done the seaside!" Miriam explains. "Sheringham began to feel very small and we were craving long walks among hills and fields."
But this wasn't going to be a straightforward swap of seaside for countryside – the couple wanted more action than a remote country village would offer them.
"Sheringham is a wonderful place for a holiday and a great place to live in many ways," says Miriam, "but it is also quite limited – there's one doctor, one dentist, and one supermarket. To do any kind of electrical, clothes or furniture shopping, you have to go to Norwich and as we didn't have a car that would take us 90 minutes each way on the bus. I've realised I'm a city girl at heart – I need shops!"
With this in mind, the couple decided their next move would be to the city of Derby.
"We chose Derby (which we'd visited a few times in the past) because of its proximity to the beautiful countryside of the Peak District."
The couple knew they wanted a retirement flat similar to their home in Sheringham ("being part of a retirement community works for us – it feels very safe and there's ready-made company."), but this time they wanted two bedrooms so that family could stay, and they also wanted a view, preferably with a balcony.
"We liked the idea of having somewhere outdoors to sit with something lovely to look at," says Miriam.
Deciding on the location and the type of property was straightforward enough, but the search itself proved to be more of a challenge.
Similar properties on the market:
"Not having a car made house-hunting very tricky," Miriam explains.  "It was a long and complicated journey from Sheringham to Derby on public transport, so we couldn't just 'nip over there' to view any new properties whenever they came on the market – instead we had to keep creating shortlists of properties we liked then, when we had four or five that we liked the look of, we'd book a hotel in Derby for the weekend in order to view them all in one go."
After a few weekends of searching without success but determined to start their new life in the city as soon as possible, the couple made a bold but ultimately inspired decision.
"We knew by this point that Derby was the place for us and we didn't want to delay moving there any longer, so we decided to rent there until we found the perfect property to buy."
Back on Rightmove, the resourceful couple started their search again, but this time for rental properties.
"We were looking for somewhere fairly modern with two bedrooms so that we had somewhere to store any boxes that we didn't need to unpack. It also had to be fairly central and close to bus routes to make travelling around for viewings easier."
With a clear idea of what they were looking for and instant property alerts set up, it wasn't long before they found what they were looking for – and more!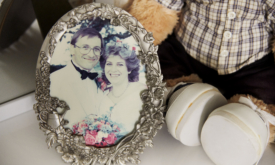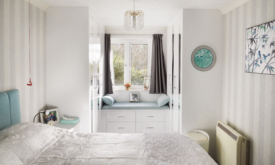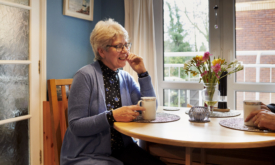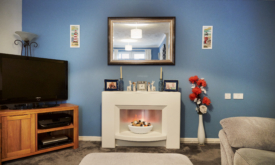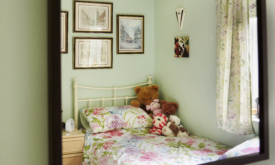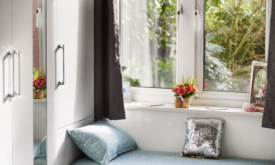 "We found a modern two-bedroom ground-floor flat at a very reasonable rent because it didn't have any car parking (which we didn't need anyway!). It also had a built-in cooker, fridge-freezer and washing machine which was great as we had left all those behind in our flat in Sheringham. We were very lucky!"
Excited to have found their new base from which to house-hunt, the couple moved in in January 2019.
"We had a six-month lease which we felt should give us enough time to sell our home in Sheringham and find a place we wanted to buy – and if not, we'd extend the lease until we had."
Amazingly, within a week of moving into their rented home, their Norfolk flat was sold.
"That really took the pressure off and meant we could concentrate on the search for our new home."
Now, as residents of Derby in their rental accommodation, Miriam and Derek got stuck into learning all about their new hometown.
"Living there meant we had the time and space to explore all the different areas in and around Derby, and it made it so much easier for us to look at properties as soon as they came on the market – that's how we found the place we are in now."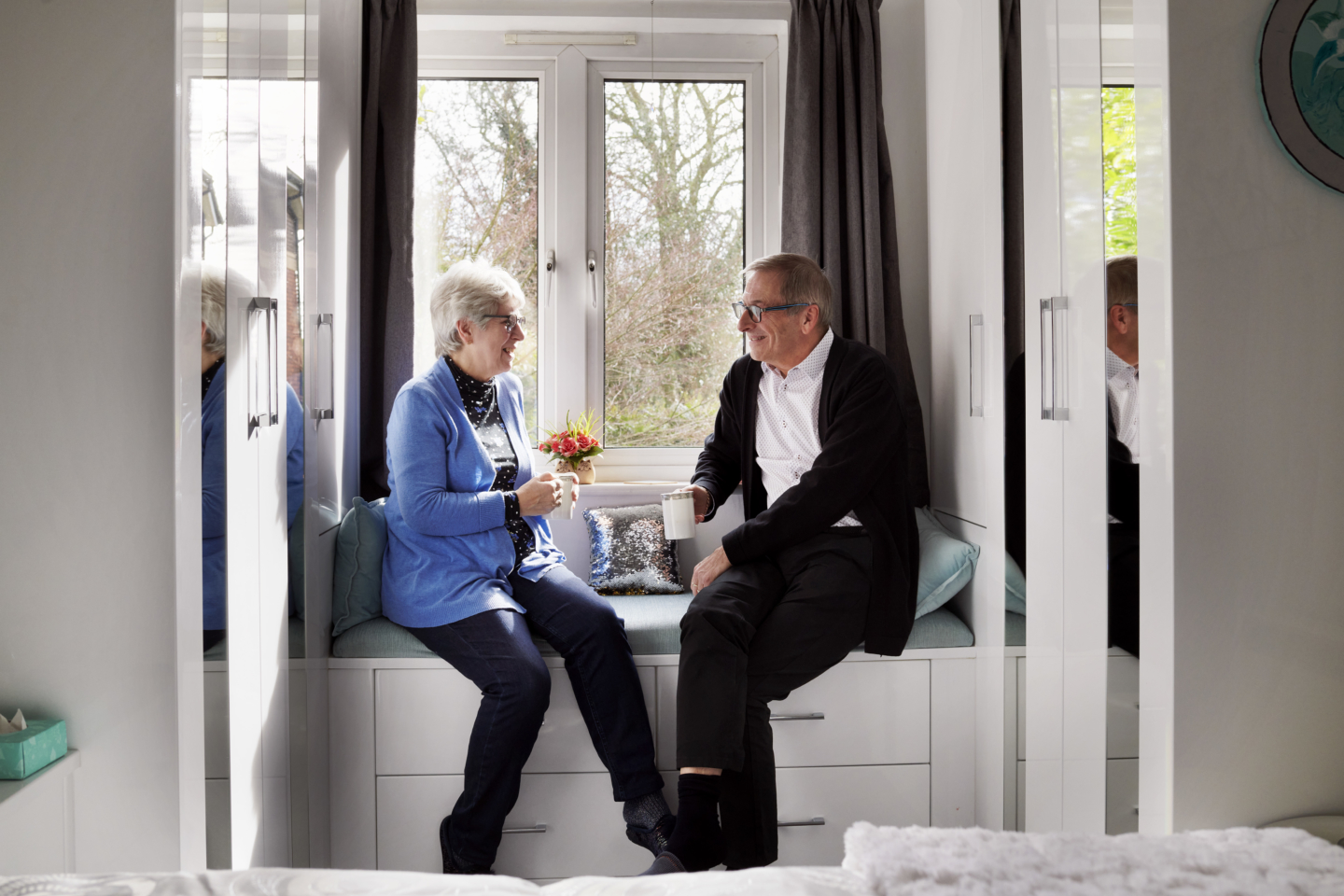 When they spotted their current home on Rightmove it was love at first sight.
Located on the outskirts of Derby in Littleover village, it had the two bedrooms they were after and a balcony that overlooked a pretty garden with trees all around.
"When we first came to view it one of the residents showed us around her flat and told us all about the community and how wonderful it was, and we just loved it from the start."
The flats were also close to bus stops, which meant a straightforward 10-minute journey into the city centre for Miriam and Derek.
With all the boxes ticked, and no property to sell, the sale went through without a hitch. And being in rental accommodation came with another perk – when they completed on the purchase they still had three weeks left on their rental lease which allowed them to stay put while they re-decorated their new home and put in new carpets.
"That was great," Miriam remembers, "because on the day we moved in it was all clean, fresh and just how we wanted it.  Then we could finally unpack all our boxes!"
Since moving in Miriam and Derek have thrown themselves wholeheartedly into making the most of their 'best of both worlds' location.
"We're regulars at comedy clubs, the cinema and the theatre in the city, and of course there's also the miles and miles of beautiful countryside and pretty villages on our doorstep for us to explore on our walks – I've lost two stone since moving here!"
And when they're not out and about, they're more than happy to stay at home.
"As part of the retirement community we have lovely communal gardens where we all sit in the summer and have a chat, then in the colder months there's a communal lounge where we have a coffee morning every week, and lots of activities and parties. We just feel that we've fitted in so quickly because of the lovely people here."
Looking back Miriam and Derek are 100% sure they made the right move by renting before they bought.
"The biggest issues for us were the distance between Sheringham and Derby, and not having a car. If you're going to move across the country to an area that you don't know, I think it's a great idea to rent first – it really helped us and gave us the confidence to buy."
If you think renting before buying could work for you, check our renter advice here.