Race for a school place triggered our search
When Sarah and Andy bought an Edwardian end of terrace house in the Raynes Park area eight years ago, their main motivation for the move was to secure places for their young daughters, Ruby and Evie, then aged two and three months old, at a great local primary school. Once settled and with the school places in the bag, they proceeded to update, extend and renovate in order to create their perfect home. By the end of last year they had finally made all the changes on their wish list – but they weren't going to be hanging around for long in order to enjoy the fruits of their labour.
Similar properties currently on the market:
"Ironically, having created our ideal home in the perfect location for the girls' primary school we then realised we probably wouldn't be able to stay put if we wanted to get the girls into one of our preferred state secondary schools," Sarah explains. But that wasn't their only reason for contemplating another move.
"To be honest we had pushed it as far as we possibly could with the house we were in and were starting to burst out of it a little bit – we'd made every corner a storage cupboard, and knocked down every wall to make the space work. We also liked the idea of having a bigger garden."
And so with one eye on guaranteeing a secondary school spot, plus the possibility of securing more space, the couple decided it was the right time to move on.
Obviously school catchment was their first priority when drawing up their search area, however the family were lucky enough to have two very good state secondary girls' schools in their area and deciding which one they would be aiming for would dictate the right location.
"They were both great options on paper," says Sarah, "so we attended both school open days when Ruby was in Year 5  – a year early basically – just to get a feel for them."
Seeing the schools in person made their decision an easy one. "One of the schools was very orderly, quiet and work-focused and the other one was more creative, noisy and buzzy – both great, but Ruby is studious and likes order and calm so it was an easy decision to make."
With the school chosen, the pressure was now on for Sarah and Andy to find the right house in a relatively small area – they were after a four-bedroom detached house with a decent sized garden and ideally a garage which needed to be within less than a mile of the school to guarantee a place. This meant they had to define a very specific search area using the Rightmove draw a search tool.
After a couple of false starts it wasn't until the middle of January that they spotted a potential contender in a little pocket between New Malden, Kingston and Wimbledon that fitted the bill but would be a stretch financially.
"We knew when we saw it that it was the one as it fulfilled all of our very specific criteria, so we put in an offer which was under the asking price because that was literally all the money we had – and that meant maxing out our mortgage and borrowing money from parents. When we went to the owners and said it's this or nothing, we really meant it!"
Thankfully the sellers agreed on the price and with a buyer already in place for their home Sarah and Andy were in a good position to move things along, leaving them nine months to get everything tied up in order to secure the all-important secondary school place. On paper that should have been more than enough time… but then disaster struck.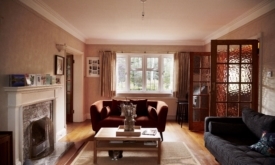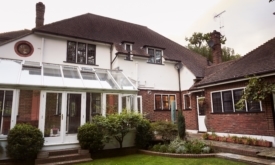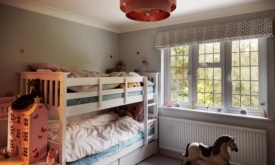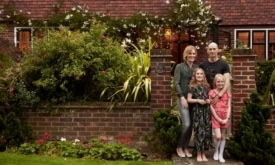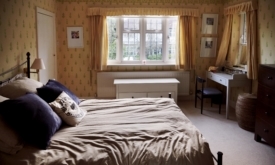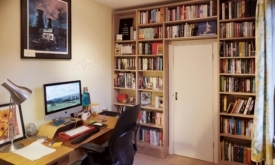 "Literally the day before we were due to go on a fortnight's Easter holiday we were told that our buyers had dropped out!" Sarah remembers. "All we could do was put our house straight back on the market and leave for our holiday keeping everything crossed!"
Luckily they received another offer within a few days, so everything was back on. However, after the holiday it transpired that the new buyers weren't chain-free as they'd originally stated and everything was once again held up. It was at this point that the original buyers who had pulled out just before the family's holiday came back and offered a considerable amount of money over the asking price in order to get back in the game!
"We just wanted it sold so that we could make our move, so in the end we gave both sets of potential buyers an ultimatum – we would go with whoever could exchange first."
That turned out to be the original buyers and after some compromises were made regarding valuations and price, the family finally ended up moving on the last day of summer school term – three months before the school application deadline.
And it was clearly worth the stress and the wait. Their new house worked perfectly for them and of course they were now within walking distance of Ruby's new school.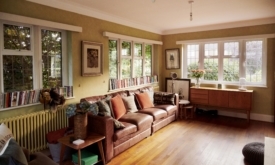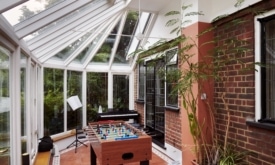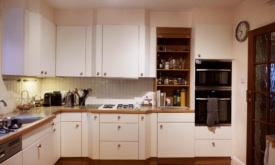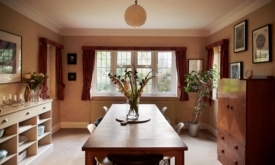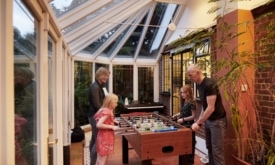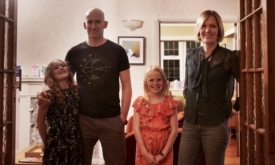 "There were some adjustments to be made, " Sarah explains. "Before we'd only ever lived in Edwardian or Victorian houses so it took a while to get used to this house which is Arts & Crafts and a more 'cottage-y' style. Luckily though, the people who lived here before us looked after it beautifully – everything was clean and tidy and it all worked – so once we'd moved all of our furniture in, it immediately felt like our own.
There is some work to be done but the changes, when we make them, will only be cosmetic. Eventually we'd like to do a loft extension to give us a bit more upstairs space and we might reconfigure the kitchen and dining room, but nothing major. It's actually fine as it is and we're really enjoying having a bit more run-around space outside and of course the garage  – we're quite an outdoorsy family so it's great to have somewhere to put all our bikes and extra gear."
For anyone else thinking about moving to secure a school place, Sarah would strongly advise getting ahead of the curve.
"We spent a long time 'umming' and 'aahing' about what to do, but looking around the schools really focused our decision. It was also helpful that we put all our money together and knew very clearly from the start what our absolute top budget was."
Sarah would also suggest to anyone who finds themselves in similar stressful situations to hold their nerve.  "I'm usually fairly zen about what happens and believe that things will usually pan out, but we had so many horrific ups and downs along the way that I did start to doubt at times – I think if I'd just been a bit cooler about it, the whole thing would have been a lot less stressful!"
Want help finding the right home near the right school?
Try Rightmove's School Checker – it gives you access to admissions criteria and academic inspection reports for primary and secondary schools across Great Britain. You'll find School Checker on any property listing. Click here to find out more.
We'd love to share your special moving stories on Rightmove.
Submit your story for the chance to win an Amazon voucher!