Redecorating my rental home was right for me
Renting a property with outdated or untasteful décor is a legitimate concern for many tenants, particularly when time is of the essence during the home-hunting process.
But Salsabai's story highlights that if tenants ask the right questions of landlords before moving in, and are willing to get creative, making a house a home as a renter is not so daunting after all.
She said: "It took us four months to find the place we live in now, after our previous landlord had to sell his place. I was frantically searching for properties and decided to use Rightmove as it's always been one of my favourite websites.
Similar properties on the market:
"I was looking at least twice a day, refreshing the page, waiting for new listings to appear. That's how I found this flat – I was the first to make an appointment.
"When I went to view the place, it was a real eyesore: red Victorian carpet, outdated wallpaper, purple kitchen. It was exactly what I wanted, though, because it was something I could completely redo. My first question to the agent was, 'can I decorate?' To my excitement she said I could do whatever I wanted. It was a happy day.
"As an interior designer, the idea of moving into a new house and redecorating a space to your own taste sounds perfect. I know that moving house can be a stressful time, but it also presents opportunities for new beginnings."
Salsabai and her husband have been leaving in Edinburgh for five years and their two-bedroom flat has a decent size living room, kitchen and a box room.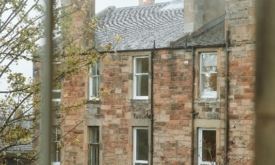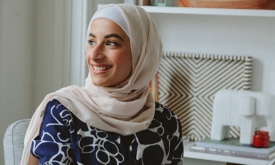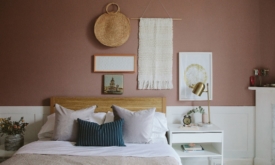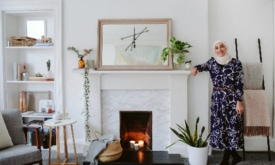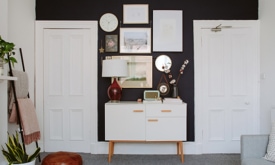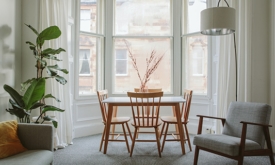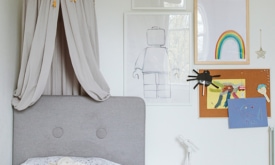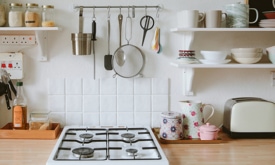 They pay £750 per month, which is unheard of in their area but because of the condition of the flat when they moved in, and because they were happy to redecorate with their own money, they got it.
"We got the keys and within a couple of hours we were in the flat, ripping out the wallpaper. We painted most of the rooms before we moved in, but we had to live with the red carpet for a while, and it took us a few days to adjust to it," added Salsabai.
They promised us that they would replace the carpet within a few months, which luckily they did, and what a big difference it made.
"I get a lot of questions about why I am wasting my money and time on redecorating. I believe that it's important for me and my family to live in an environment that we feel at home in – a place that represents us and makes us happy and which we are proud of. In a beautiful environment comes innovation. This is very important for our personal and professional lives."
Salsabai also revealed that she's slowly been replacing the old furniture she bought from their previous home, but as an interior designer, she is used to working with a client on a budget and within a timeframe.
She said: "The more I add our personality to our home, the more I love it. I can't imagine moving any time soon because we are truly happy in our home. It's not perfect and of course there are drawbacks, like no private parking and having to walk up a lot of stairs – which is never fun when you're lugging your shopping and a toddler at the same time! But we love it because when we open the door, we feel at home."
In partnership with Refinery29
We'd love to share your special moving stories on Rightmove.
Submit your story for the chance to win an Amazon voucher!