A watermill deep in the Yorkshire countryside
The Wrights moved into a three-floor converted watermill in Yorkshire a couple of years ago. Each wanting their own space, the couples decided to split the house into two separate homes. The mill is complete with a lake, an on-site cottage, that they are currently renting out, and garden space large enough for two tennis courts.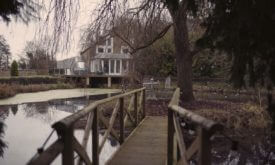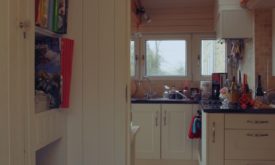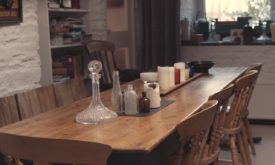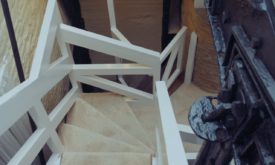 The Yorkshire property is essentially two separate homes only physically connected by the large iron mill workings. The layout of the property is split over three-floors, with the in-laws, Paul and Maggi, living in a maisonette style home positioned above the home of Veronica and Alex. Both properties each have their own entrance, lounge, bedroom, kitchen and bathroom.
Similar properties currently on the market:
By keeping the traditional features of the watermill, it means that large mill workings sit within the living room of Veronica and Alex's home, whilst Maggi and Paul have to access their house through the middle of the mill wheel.