Does your rating do you credit?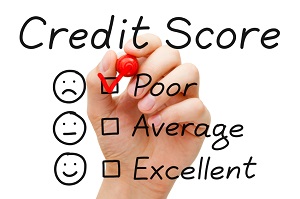 Buying your own home is one of the most exciting life steps you can take.
But before you start looking to make your first steps on to the property ladder, it's essential to consider the importance of your credit score.
Most of us have heard of credit reports, but new Money Advice Service research shows two in three people haven't actually checked theirs in the last five years.
We also don't know much detail about what credit reports are used for and why – for example, the MAS research showed 13% of people surveyed thought they are used to check if you have a criminal record.
A good credit report is your passport to a mortgage, a loan or other types of credit agreement because it tells a lender how credit worthy you are.
It lists your credit accounts, such as credit cards, loans, catalogue accounts and store credit, the dates they were opened, credit limits and loan amounts
It pays to make sure your credit history is spick and span, or it may affect your ability to get credit.
Here are some tips to make sure your money history is A1.
Check your credit report
Sometimes errors are made on your credit report which can affect your ability to borrow – it's worth checking your report with the main credit reference agencies.
Challenge mistakes
If you find errors – don't panic. Get them corrected immediately or you may find it harder to get credit. Any debts which you have settled but are showing as 'unpaid' on your credit history will impact on your ability to get credit. While mistakes are being investigated, lenders are not allowed to rely on 'disputed information' when assessing your credit rating. Write to the credit reference agency and ask them to correct your record. They will contact the lender to verify the information. They have 28 days in which to reply.
Take steps to polish your credit rating
If you try to improve your credit rating you are much more likely to be accepted when you apply for a mortgage or other form of credit.
Also, the cost of the credit could be cheaper.
Here are some tips to improve your credit rating:
Get on the electoral register:

If your name's not on there you will find it much harder to get credit. You can go onto the About My Vote website, enter your postcode to find for your local council, complete the form and return it to your local electoral registration office.

Cancel unused credit cards:
This also reduces the chances you'll fall victim to fraud if they were ever to be stolen.
Pay your bills on time
Having a history of paying your bills and loans on time is the best way to improve your credit rating.
Use the Money Advice Service Budget Planner to manage your bill payments, or read a guide on how to improve your credit rating.
Make sure your credit rating is on firm foundations and your new dream home could become a reality.
Use this myth buster quiz to see if you know your stuff about credit reports.
All information accurate at time of publication
This article is provided by the Money Advice Service.