Inspiration Wednesday – Norwich
Our Inspiration Wednesday this week is the city of Norwich. Now the administrative centre of Norfolk, a thousand years ago it was acclaimed as the second largest city in England, behind London. If you were to visit today, you would be able to see the cathedral (with the second tallest spire in England), and its walled centre with the longest run of medieval defences in England.

Norwich began life as a small Anglo-Saxon Settlement north of the River Wensum in Norfolk, and over time to grew much larger and was named 'North Wic' (wic meaning port), and was first named Norwich in the early 10th century. Its location made it an ideal place for industry, proven by its continued prevalence in industry and trading.
Aside from this, Norwich also has a successful football team, Norwich City, who are nicknamed 'the canaries' due to the bright green and yellow colours of their kit, and is home to up and coming university, UEA. Also, there is a popular Air Defence Radar Museum, and a shopping centre. Plus, if you venture slightly out of the main city, you can visit Banham Zoo, which is home to a variety of animals, perfect if you are visiting with children. Or, if you are a fan of adrenalin and adventure, you can have a go at the high ropes assault course at Thetford Forest.
Norwich used to be underwater, hence why there are no hills
It has the lowest crime rate in the UK
Famous actor Jude Law attended UEA
Hugh Grant was rejected from UEA (but accepted by Oxford…)
The cathedral spire is 315 foot high
Properties in Norwich:
This lovely two bedroom apartment is an old hospital conversion. With two bedrooms, allocated parking and its own balcony, this is a cosy little flat for winter and easy to open up and enjoy the sunshine in summer.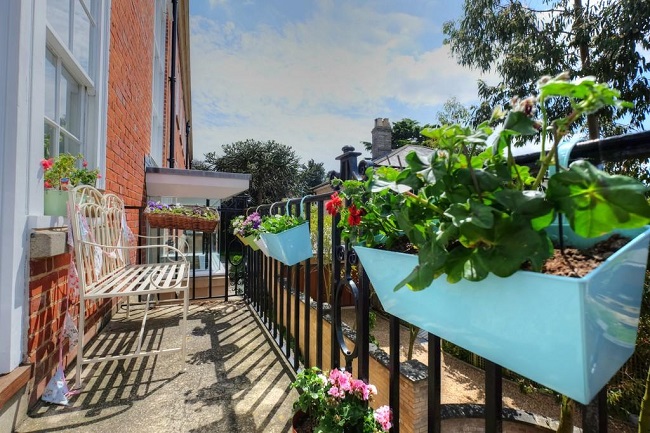 We love this three bedroom home in Norwich. With three large bedrooms, a light open plan layout downstairs and set within a stroll's distance of the city centre, this is a lovely home. With a conservatory looking out over the garden, you could spend many summer evenings here.


This impressive penthouse is the talk of the town! Everything about it oozes luxury and charm, and the riverside location is perfect. Set in a former mill, the Grade II Listed building sits within proximity to Norwich City Football Club – making it a must for any proper fans!