Giving the green light to your property on Rightmove


David Smith from Martyn Gerrard looks at giving the green light on your Rightmove listing, how to work with your agent to keep things moving,  things to bear in mind and how to ensure your property stands out on Rightmove.
For any estate agent to commence marketing, there is a certain amount of paperwork that they will need to have completed first.
You will need to have agreed, signed and returned their terms of business. There should also be a sellers property questionnaire that the agent will want completed. This will give the agent details about the property that a potential buyer may need to know.
Before any property can legally be put onto the market, it must have an EPC. You can use an existing EPC provided it is no more than 10 years old, or there has been no works carried out to the property that may change its energy rating. If there isn't a current EPC then it must be commissioned before the property can go onto the market.
Consumer Protection from Unfair Trading Regulations 2008 (CPR's) has removed the concept of 'caveat emptor' or 'buyer beware'. For estate agents this means that the details and descriptions that they make about the property have to be accurate and truthful. It also means any 'material' information that may affect the buying decision of an average consumer must be disclosed. This information can include such things as the length of and any charges payable under the lease, boundary issues or any known major structural defects. Sellers should also be aware that they could also face legal action if they don't disclose important information that could affect a potential buyers' decision. The obvious advantage to this is that any 'hidden surprises' that could jeopardise the sale, don't come to light later in the transaction.
The best agents will send you the property details, and the listing that will appear on Rightmove, for you to check and give approval on. Some vendors like to add a short note detailing what it was about the property that made them first fall in love with it/why they love this house. Work with your agent to find out what will work best for you and your property.
Anti-Money Laundering Regulations require agents to check the identity of their clients and confirm they own the property they are selling. So your agent will need to see documentary evidence of who you are such as a passport or driving license, and utility bills or other documents linking you to the property.
The agent is legally required to make these checks and ensure an EPC is in place, so if your agent hasn't you should be asking why not and what other legal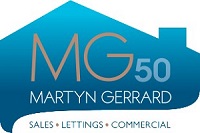 requirements aren't they following?
Your agent will then be able to arrange for a floor plan to be prepared and photographs to be taken – and in some cases a video. Some agents will employ a professional to carry out these tasks. Even if they don't and they do it themselves, you should make sure your home is tidy and well-presented and ready for the photos to be taken. Nearly every buyer will carry out their initial property search online, so the way your property is presented by the agent online is very important.