Improve your chances of getting a mortgage with a Money MOT
There's nothing worse than finding the house of your dreams only to find that problems with your finances prevent you from obtaining the mortgage you require.
Here are a number of the things you should do NOW to improve your chances of getting that mortgage!
Check your credit report
A credit report is a detailed record of your credit history. Lenders use this information to determine whether to lend to you and on what terms depending on your risk as a borrower. Credit agencies such as Experian allow you to obtain your credit report for a statutory price of £2.
You should check your credit report to:
Ensure all the details on the report are correct
Get a provisional indication of how lenders may interpret your credit record
Ensure credit has not been taken out in your name without you realising
If there are any issues then contact the company in question directly in the first instance. And despite the myths, checking your credit report does not affect a potential credit score from a lender.
Get on the electoral role if you're not already
Lenders check you are on it for identity verification purposes.
Ensure that you can prove all your income
Before agreeing a mortgage lenders will need proof of all sources of income. This may be simple enough for most people but if you have more than one job, or get paid in cash, make sure you have full documentation available. Most lenders require a P60 or a number of pay slips as proof. If you plan to shortly become self-employed you may struggle to get a mortgage as you will need a few years of self-employed earnings as evidence. So you may be better off applying while still employed.
Make sure you have money for all the extras involved in moving
There's a host of costs involved in moving so make sure you understand what these are and how much extra cash you will require. Examples include:
Survey fee
Mortgage booking fee
Mortgage arrangement fee
Conveyancing costs
Removal costs
Estate agent's fees (if selling a property)
Don't take on any new debt
As lenders will check your credit record it is advisable not to take on any new debt as lenders are unlikely to want to lend to someone with significant outstanding debt. Also, beware not to apply for too many mortgages as rejected applications will leave a footprint on your credit record and won't appeal to other potential lenders.
Pay down existing debt
If possible, reduce existing debt as this will reflect positively in any mortgage application. Also, having large amounts of unused but available credit may reduce the amount a lender may be willing to lend to you.
Check and reduce current outgoings
Check all your current regular outgoings and reduce them if possible and try to avoid going overdrawn and using payday loans. The former will aid affordability while the latter two are viewed negatively by lenders.
---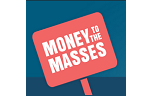 Damien Fahy is a money expert and author of the '30 Day Money Plan – Take control of your finances in just 5 minutes a day' (available on Amazon).
He is also the editor of MoneytotheMasses.com the personal finance & investment website.