App of the Week – Splitwise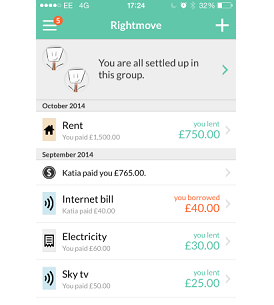 Today we're kicking off a new series looking at the very best apps for you and your home, from interior decorating to finding the latest news and gossip about your local neighbourhood.


This week's winner is Splitwise which, as its name suggests, helps you to split bills with friends, flatmates or significant others.

The app is focused around simple ledger-type interface, allowing you to see at a glance whether you're owed some money or – conversely – whether you've got an outstanding debt to pay.

A great application for Splitwise would be for those living in shared accommodation, and in particular those who split their household bills. Being able to set recurring costs means that once you've gone through the initial setup you don't have to worry about the ongoing management of your monthly expenses.

The app also gives friendly little 'nudges' via email or push notifications to let you know if you owe or are owed money. This could be seen as a little passive-aggressive, but it seems to work!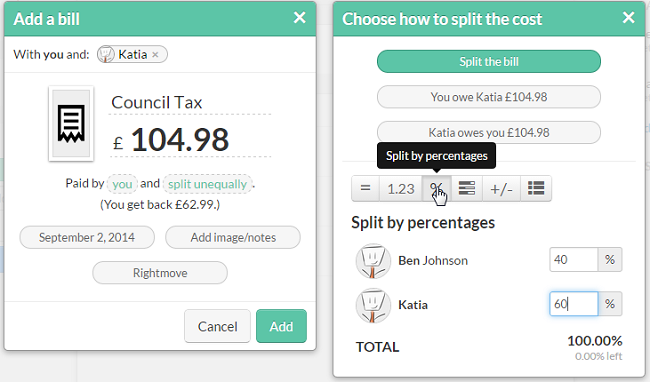 You can also use the app to split the costs of road trips, holidays or even a dinner out. It's worth noting that if your primary use will be for splitting dinner bills with friends then you might want to try out a dedicated app called Plates (coincidentally made by the same people as Splitwise).

Splitwise is a free download for iOS and Android, and also offers a free webapp for other platforms.