Largest ever monthly drop in asking prices – but 2015 rise still forecast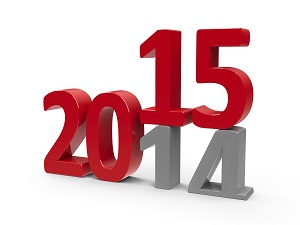 Year ends with largest ever monthly fall in price of property coming to market — down by nearly £9,000 — leaving prices up +7.0% during 2014
Rightmove forecast for 2015: price of property coming to market to rise by between 4% and 5%, with upwards price pressure driven by:
–  Shortage of property for sale in popular locations as stricter lending criteria, pre-election jitters and limited choice of trade-up properties dissuade some home-owners from coming to market

–  Buyer sentiment aided by continuing low interest rate environment and boosted by Stamp Duty reform

Buyers could find early 2015 offers 'best buy' opportunities—properties falsely priced below former Stamp Duty thresholds might offer tempting value

2014 ends with the largest ever monthly fall (when measured in pounds) in the price of property coming to market, down by an average of £8,703. This 3.3% drop in new seller asking prices has reduced the annual rate of increase from +8.5% in November to give a final 2014 figure of +7.0%. This is a further indication of the slowing pace of growth, though it is important to note that the recovery remains countrywide with all regions recording positive price growth for the year. On the back of an annual increase of +7.0% this year, Rightmove forecasts a national average rise in new seller asking prices in the range of 4% to 5% for 2015.


Miles Shipside, Rightmove director and housing market analyst comments:
"Whilst a near £9,000 drop is the biggest ever reduction in the price of newly marketed property compared to the month before and a sign of a market continuing to cool, a fall is not unexpected in December. Though sellers are fewer in number at this time of year, those that do come to market are often keener to sell so price lower in a bid to stand out. The overall picture for the year is still one of a much recovered property market, with sellers and their estate agents confident enough to be putting property on the market at a higher price on average than a year ago, although we predict a slower pace of price growth in 2015.  This means that sellers and agents will have to work harder to achieve a sale next year."

Rightmove's 2015 forecast
The national average price of property coming to market is forecast to rise by between 4% and 5%. Rightmove predicts the South East will see the highest growth in prices next year as the London ripple effect continues and stock shortages remain acute. These factors mean that the East and South West regions also look set to perform better than the northern regions. London will not be the price rise powerhouse leading the rest of the country as it has been in 2014. Sectors of the London market will continue to re-adjust with several different forces at play. Affordability has already been stretched to its limit in some inner London locations, and there are also winners and losers with the Stamp Duty changes. The threat of mansion tax on properties over £2million will remain a deterrent until at least May's election.


Shortage of property for sale in popular locations: While the number of resale properties coming to market in 2014 is up by 8% on 2013, HMRC transaction numbers for completed sales are currently 18% higher than the same period last year*, leading to some supply shortages, especially in popular locations. While buyer demand has tailed off during the second half of the year, there are now signs of fewer sellers coming to market too. In the last four weeks, 76,823 new sellers have come to market, down 4% on the same period a year ago and the second consecutive month that there has been a year-on-year fall. There are factors that could see this trend continue into 2015, exerting some modest further upwards price pressure. Stricter lending criteria may prevent some home-owners from being able to fund the trade up to the next bracket, while the usual pre-election jitters will deter others. In some especially buoyant parts of the country the lack of properties available gives limited purchase choice for prospective sellers who are planning to trade up, dissuading some home-owners from coming to market.


Shipside observes:

"In spite of generally positive market conditions, some of the measures designed to restrain and control buyer demand have also curtailed the supply side by damaging the desire and ability of home-owners to place their property up for sale. Elections also add a further element of uncertainty that may deter some from making a major financial decision to trade up or down, so the likelihood is that good quality property will be in short supply in higher-demand locations, leading to higher prices where buyers still remain ready, willing and able to proceed. With the average number of properties for sale per estate agency branch at the lowest level ever recorded at this time of year, there is still some scope for price growth."


Positive buyer sentiment: Rightmove's latest quarterly Consumer Confidence Survey of over 40,000 prospective home-movers shows that 63% think property prices will be higher in 12 months' time, though this is down from figures of 75% and 79% in the previous two quarters. Rightmove's view is that there may not be a rise in Bank of England base rates until 2016, and in addition both sentiment and costs of purchase have been aided by the Stamp Duty reform announced in the Autumn Statement.


Shipside notes:

"Buyers are having a tougher time but remain price-positive as only one in ten in our latest survey think prices might fall over 2015. While the Bank of England's measures are making it harder to buy, the Chancellor has boosted buyers' coffers with a welcome and long-overdue overhaul of Stamp Duty that will help most in the mass-market. Market volumes are likely to be more muted in the first half of 2015 than in 2014, but conversely we could see a better second half. A good result would be overall volumes similar to 2014, but we could also see a thinner-volume market with relatively stable prices."


'Best buy' opportunities earlier in 2015?: Buyers could find that early 2015 offers the best buying opportunities. With price rises still likely to outstrip wage inflation next year, affordability will become further stretched as the year progresses, helping the early movers. In addition, first-time buyers may benefit from buying before April's greater pension freedom encourages more buy-to-let investors into the market. Early buyers could also benefit from snapping up properties currently on the market but falsely priced below the former Stamp Duty thresholds. Within a few months this pricing inefficiency will disappear, as sellers of property worth just over the £125,000, £250,000 and £500,000 thresholds are likely to price their property at its true value, adding to purchase costs and house price inflation in 2015.


Shipside explains:

"For years sellers have had to price at £125,000, £250,000 or £500,000 even if the property would've been worth up to 10% more in a market that wasn't distorted by the Stamp Duty thresholds. Many properties are still priced below these thresholds even though their significance has been greatly reduced now that the additional tax is incremental rather than a "slab", and some of them now offer tempting value if you can get in quick. No newly marketed property has a reason to price down to such an extent as before, so this is a limited opportunity and serious buyers around these brackets should be scouring the market for this older stock."

---
*HMRC, UK Transactions above £40,000, Jan-Oct 2014 compared with Jan-Oct 2013