London pauses for breath as average asking prices fall from peak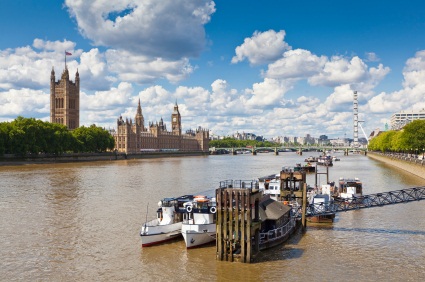 New London sellers coming to market in July set their asking prices on average 1.4% lower than those in June. This is down nearly £6,000 on last month's record high, leaving the average asking price of a newly marketed home in the capital at £432,641.

Miles Shipside, director of Rightmove comments: "Summer sellers have missed the traditionally brisker spring selling season, so have to price a bit more keenly to appeal to their holiday-distracted target audience. It is also likely that after a 7.3% rise in the first half of the year, the London property market is pausing and reflecting whether prices have reached the current limit of affordability or buyers' willingness to pay record levels".


It is usual for sellers coming to market in the summer months to be more conservative in their asking prices, with London sellers in July last year following the same pattern with a fall of 1.7%. This year it also coincides with prices having reached the third record peak of the year in June, so a pause in the pattern of rising prices is only to be expected.


Shipside adds: "While London is a less price-sensitive location than other parts of the country, many of its buyers still require finance and so are also susceptible to the tightening of mortgage lending, pressure on income and the rising cost of living. Agents report more offers below the asking price, so this month's drop is an early warning that prices may be testing their upper limits".


One sign of prices reaching the current limit of affordability is that the number of properties coming to market is 15% down on July last year. The current weekly run rate of new listings is 4,294 compared to last July's 5,072, a signal that the costs to trade up have become more challenging and some potential movers are staying put. Research by Rightmove also finds that across the UK 7 out of 10 homes brought to market in the first half of 2011 are still without a buyer, highlighting the tough realities of the current property in market.