The diary of a 1st time seller, aged 32 ¾ – Entry 4
Entry 4: Things to think about at the viewing stage.
After just a week of my property being on the market, I was thrilled to learn that there were 13 potential buyers interested in viewing my humble abode.
13 interested parties seemed huge – what an ego boost! I was the owner of the most sought-after property in the land. I drifted off imagining them fighting with pitch-forks on the curb over who gets the keys to Casa Natalie…
According to my agent though, this was a healthy level of interest for a new listing in my area when it is priced right for the market, presented well in pictures and promoted professionally on Rightmove. Bubble = burst. But still, I had 13 fishing rods in the pond and I only needed one of them to bite.
I had already de-cluttered my house in preparation for the photographs (I forgot to mention that I made £180 selling said unwanted clutter on eBay!!), but my estate agent gave me some further wisdom that he ensured would maximise my chances of having a successful viewing… plus I'm sure these would make his job of selling my house easier. Allow me to impart these to you now:
Go away!
Don't be there for the first viewing, it will stifle how honest the agent and buyer can be when discussing the benefits and downsides of the property. For any 2nd viewings, be available to answer more personal questions about the property, like what the neighbours are like, how quiet it is at night and how economical the boiler is in winter.
Hide your sparkling personality
A buyer wants to be able to visualise themselves living in the property, therefore all your little cute accents of personalisation need to be gone.  So hide the pictures of your aunt Meryl and the kids' toys / paintings / tree rubbings.
Ditch anything fluffy with more than two legs
I'm not lucky enough to have a pet – much to my agent's delight. If you do though, send Rover on holiday to his grandparents over the viewing period. On top of making the property whiff, the hair and noise can put a buyer off.  Goldfish however, are welcome.
Communicate with your agent
Your agent is your friend… ok well not always, but it's in their interest to make your house as appealing as possible so a buyer can be found quickly. Make them aware of pieces of information that could help positive conversations on viewings.  Tell them:
If you're happy leaving the white goods or new sofa
The quickest connections to major roads / train stations
When the boiler was last serviced / when it was installed if it's new
What the situation is with parking
Nearby reputable schools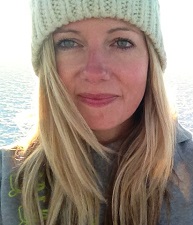 Keep it clean
This feels like a no-brainer, but I was surprised when my agent regaled stories of viewings dogged with dirty breakfast dishes, un-clean toilets and un-made beds. It makes buyers just want to instantly turn and leave. It also makes the seller come across as unorganised… something that is inherently unappealing for when considering dealing with them on such a costly and time-sensitive transaction.
Next week:  The offer
Written by Natalie, a first-time seller aged 32 ¾.