How Featured Property helps you sell or let more properties
Agents across the country are using Rightmove's Featured Property product to help them sell or let properties faster. We caught up with leading agents to understand the value of using Featured Property to their business.
Richard Antrobus, Managing Director, VitalSpace (Urmston)

VitalSpace use 3 Featured Property boxes that they swap and change regularly depending on the needs of their clients.
'If I pitched myself against the same property and pictures and mine has a Featured Property and the other doesn't, I'd bet my bottom dollar I'd sell quicker than them.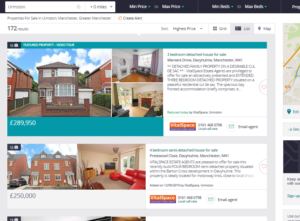 The stats you get are great at helping with client mediation – particularly if their property has been struggling to sell. I show them the stats before and after I add a Featured Property, and it's really clear to see the uplift in visits and interactions. I also use them where a property has been dually listed, to give mine a boost over the competition.
I tend to only use Featured Properties for properties that have been on the market for 7 days or longer. In the first week we get a massive spike just by listing the property well on Rightmove, with lots of calls and interaction – so the boost in enquiries isn't needed as much'.

Read VitalSpace's full story.

Paul Hunt, Partner, Hunt Frame (Eastbourne)

'At least 50% of phone calls we get say they saw us on Rightmove, and Featured Property is a big part of that. It's just the way the market has moved. If I want to sell a house, I put it on Rightmove, and if I want to sell it quicker, I give it a Featured Property. The more exposure I can give my properties on Rightmove, the better'.

Read Hunt Frame's full story.

Ben Hudson, Managing Director, Hudson Moody (York)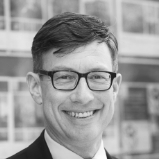 'We know that our best chance of selling is when it's fresh to the market, so we capitalise on that by rotating our Featured Property on to our newest property, to give it lots of visibility and an early push. It then puts it in front of buyers who are seriously looking.
We also use them to help certain clients, depending on their circumstances – like if the property is struggling to sell, or if they find their dream home and suddenly have a greater urgency to sell more quickly. It's great for us to have that flexibility'.
Read Hudson Moody's full story.

To find out more about using Featured Property to sell or let properties faster, speak to your Account Manager.