What the extension of Help to Buy means for house builders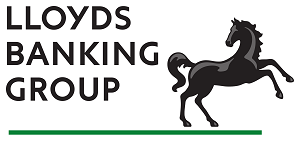 Andrew Hulme (Head of New Business, LBG) speaks to us in an exclusive interview about the extension of the Help to Buy scheme and what it means for house builders

How do you think the extension of the Help to Buy Equity loan scheme to 2020 will impact lenders, developers, home buyers and the wider economy?
It makes sense to keep the scheme running. Certainly from our point of view it's been a huge success, especially amongst first time buyers. A staggering 80% of customers that take the Help to Buy scheme have been first time buyers, so it's supporting the wider UK economy, it's good for builders, for buyers and good for jobs because building homes creates more job opportunities.
Extending the scheme gives lenders and builders continuity and confidence to plan. Builders can plan ahead when developing their sites, purchasing the land and get building faster, which is what it's all about.
Do you think the public understands the scheme?
I think people do have a good understanding of the scheme. At Lloyds Banking Group we have actually marketed the scheme quite heavily as well as training colleagues. First time buyers have been a really important group to target as they need the most support, Help to Buy has meant we are able to approve 9 out of 10 first time buyer mortgages, helping those with smaller deposits get on the housing ladder, which in turn boosts confidence in the economy.
We were the first lender to sign up to Help to Buy and are committed to supporting the UK economy helping Britain prosper, this year we committed £10bn to 80,000 first time buyers, which is the UK's largest ever lending commitment for mortgages and is something we are very proud of.
How will the new changes in mortgage approval criteria effect how many people can qualify for a mortgage?
At the end of April some new mortgage legislation comes into force called the Mortgage Market Review. It's the first big piece of regulation we have had for a number of years. What it effectively does is changes the questions a lender would ask and the questions applicants will be asked and the advice process they will follow. The changes are designed to give the lender a better understanding to support their lending decisions which is good for all.
From a customer perspective this shouldn't make it harder it should just make it simpler and clearer albeit it may take a little longer to go through the interview process. All lenders will be working hard to make sure it doesn't impact the customer experience.
Have you seen an uptake in new homes mortgage application?
Definitely, first time buyers in particular have been drawn to a new home, there is a style out there to suit every taste. I know when I was a first time buyer I opted for a new build. For me it was nice to move into a place where everything worked, it had a good modern layout and fitted my needs at that time.
There is a lot of media speculation about a house price bubble, particularly in London and the south east, do you think these claims have any truth behind them?
We certainly don't see a bubble. The London market has behaved differently to the UK market for a number of years. What we are seeing across the wider UK is modest house price growth whereas London is seeing strong house price growth. In London there is a supply shortage, there simply aren't enough new homes being built in London to feed the demand.
Boris Johnson recently announced that he would like to commit to building 40,000 new homes in London which would be a great thing for those looking to get on the property ladder.
With developers reporting a surge in sales due to Help to Buy, is there a danger that buyers are targeting more expensive houses and overstretching their budget too far?
I don't really see this happening. The average loan size and average loan type is pretty similar, whether it be through Help to Buy or a typical purchase. From a lenders point of view all of our customers are assessed for affordability to ensure responsible lending. I haven't seen evidence that builders have been unilaterally encouraging people to buy a bigger house or to lend more either.
What do you see as the biggest challenges facing the housing market over the next few years?
The big one is supply. There aren't enough quality homes to go around and not enough in the places people want to live. Builders have told us the planning and regulatory process takes time therefore new homes aren't being built quick enough to satisfy demand.
Consumer confidence is returning which is great to see but there is certainly some nervousness out there about mortgage affordability and interest rates. At some point in the future these will rise and there is definitely some nervousness in some customers there. I think what needs to happen is customers should think both about buying a home today and what they can afford in the future, that's a conversation definitely worth having with their mortgage adviser.
The economy is still pretty fragile but it is in recovery which is a positive story. So I think new homes developers should be building their business plan positively and be confident.
Buying your first home or buying any home should be a positive experience, it is really complicated but people should use the experts available to them and try to enjoy it- you're buying a home it's a good thing to do.