Nothing quite beats meandering around an attractive and historic village in France. But which villages are the most beautiful? Of course, it's all subjective, but according to the French themselves in their annual list of 'Les Plus Beaux Villages de France', 31 of the most gorgeous are in la Nouvelle Aquitaine.
Where is la Nouvelle Aquitaine?
Situated in south-west France, Nouvelle Aquitaine is the largest administrative region in the country. It was formed in 2016 by the union of Aquitaine, Poitou-Charentes, and Limousin and is one of the most popular areas of France with overseas buyers.
The diverse area boasts wonderful beaches, impressive mountain ranges and some of the most picturesque cities in France. Along with capital city Bordeaux, other urban highlights include Biarritz, Limoges, La Rochelle and Pau.
For those seeking a more laidback lifestyle, la Nouvelle Aquitaine also claims 31 of "the most beautiful villages in France" – an established award given to the loveliest, most well preserved, and picturesque villages that also have some historic significance.
We've picked out five of our favourites from the list to explore further…
5 of the most beautiful villages in la Nouvelle Aquitaine
Winding up the cliff face and guarded by a magnificent castle at the top, the village of Beynac-et-Cazenac, in the Dordogne department, will take you back in time. With views over the Dordogne River, cobbled streets, and stone houses, it's little wonder the village has made it onto the "most beautiful" list.
You'll likely spend your days meandering along the streets, perhaps stopping for a glass of wine at one of the bars or dining at one of the many restaurants. Being right on the river, there are plenty of water sports on offer too.
Property prices in Beynac are surprisingly affordable. You can find a four-bedroom home with views of the chateaux for under €200,000 and large detached houses with pools for around €500,000.
If you head further north in the region, you'll reach the equally as beautiful village of Angles-sur-l'Anglin in the Vienne department. With a good selection of quaint cafes and boutiques, the village draws plenty of visitors. It also shares a lot of similarities with Beynac with a striking cliff-top castle and marvellous river views.
The village has a lovely community feel, with numerous events throughout the year. For example, every year on the first Sunday of August, the village puts on a brilliant fireworks display creating a truly jaw-dropping backdrop behind the castle. There is also a medieval craft market and book festival in the summer.
Again, property prices are affordable with three-bedroom homes starting at under €100,000.
If you'd prefer to be further south, try the ancient, fortified village of Navarrenx in the department of Pyrénées-Atlantiques. It is situated under an hour from the city of Pau, is surrounded by 10-metre-high walls and is accessed via a large gate. Once an important protection measure against invasion, the walls are now a tourist attraction that you can walk along.
With rich cultural heritage and beautiful surroundings, the village is a popular location for fans of culture, hiking and fishing. Interestingly, it is on the pilgrimage route to St. Jacques de Compostela in Spain.
A budget of €100,000-€200,000 would present you with a good selection of properties.
In the heart of Corrèze and just 50 minutes from the city of Limoges lies Ségur-le-Château. Built along the bend of the River Auvézère, this village holds extensive historical importance and was a major centre in the Middle Ages.
Ségur-le-Château was the home of the first Viscounts of Limoges, with many other noble folks living there afterwards. Each have left their mark in the form of charming medieval architecture. A stroll through the narrow streets will take you past half-timbered houses with turrets built as early as the 15th century. Other architectural gems include the Maison Henry IV House, the Maison Boyer, the 16th century Saint-Laurent Tower and, if you hadn't guessed from the village's name, ruins of a 12th century castle.
You can find stunning stone houses right on the river for just under €200,000.
Finally, we look at another picture-perfect town in the Dordogne department. La Roque-Gageac lies on the north bank of the Dordogne River at the base of a towering limestone cliff. Properties in the village are a delightful golden colour with classic shutters and Périgord-style lauzé rooves.
As with most French villages, La Roque-Gageac has a fascinating history and was fortified in the Middle Ages. Slightly later, the village became a bustling river port and was a key trading point in the Dordogne valley. Nowadays, locals and visitors alike enjoy embarking on replicas of the flat-bottomed boats known as 'gabarre' boats.
Property is slightly more expensive than some of the other villages we've looked at, however, is still very affordable. You can find four-bedroom character homes for around €250,000.
Written by Overseas Guides Company.
For more information on buying abroad get your FREE Country Buying Guide!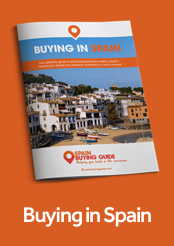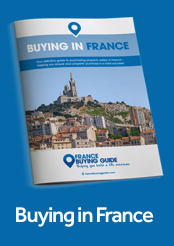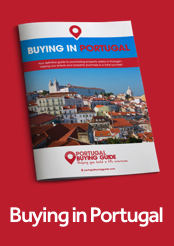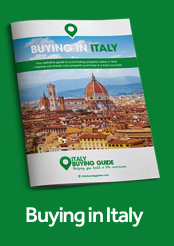 See all available country guides
If you are considering an overseas property purchase, whether for lifestyle or investment, opening a no-obligation account with FCA-authorised Smart Currency Exchange will enable you to benefit from their competitive exchange rates and specialist currency knowledge, ultimately saving you money and time. For more information, download Smart Currency Exchange's free report or visit the Currency Zone.